December 2021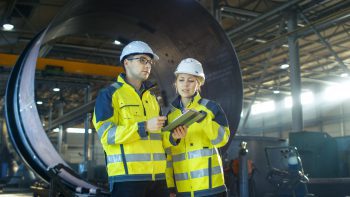 The new year is rapidly approaching, what better time than now to start evaluating how your current system is performing and start preparing your maintenance operations for the New Year.
Start by assessing if your current maintenance management system is meeting your objectives and giving you and your organization the critical data needed to make good business decisions. Then review and assess what your needs are to make your maintenance operations more efficient.  Now is the time to establish your needs, set your goals and objectives, and invest in a maintenance management system that will help exceed your goals.
When you are evaluating your current maintenance operations, ask yourself these questions:
Is your data really secure? Does your vendor have a Cyber Security Rating of 100%?  With all of the cyber attacks having the wrong vendor managing your data can be devastating to your business.               

Is your current system providing you with complete, reliable data to manage your maintenance process?

Does the data include all of the information and detail that you need?

Can you attach drawings, images, and documents?

Can you access your data from anywhere using a computer, Smartphone or mobile device?

Can you keep track of all of your maintenance repair expenses?

Can you access your spare parts inventory from anywhere?

Is your data readily available for inspections?
Once you have taken a look at what processes are working and not working, you want to make the necessary adjustments to your current maintenance processes.  Some of the steps that you can take to improve your current processes may include:  Read more…