Computerized Maintenance Management System (CMMS) is software, also known as Enterprise Asset Management (EAM) software, gives maintenance managers the tools to manage an organization's data for maintenance operations, work orders, assets, equipment, preventive maintenance, inventory, workflows, safety compliance, teams, expenses, and other processes.  To better understand what a CMMS is, let's break down the term Computerized Maintenance Management System (CMMS):
Computerized(

C

MMS)
Computerized allows users to input, manage and store data into a computer database.  Using a CMMS software solution gives users the ability to manage their data in one centralized database.
Looking back at history, maintenance was largely reactive rather than proactive, because maintenance operations were done by pencil and paper before the 1980s.  Keeping inventory records, updating data and ensuring that preventive maintenance was properly scheduled was challenging and costly.  During this time these paper documents were stored in a desk or cabinet.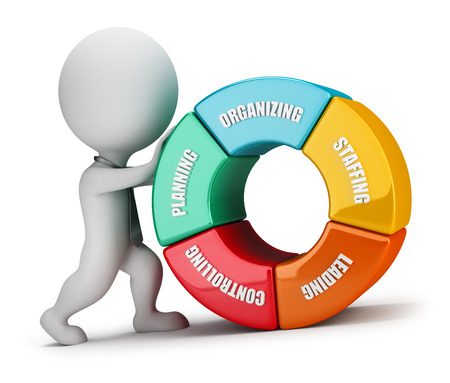 With the growth of technology and the evolution of computers in the late 1980s and early 1990s, the Computerized Maintenance Management System (CMMS) was born.  The CMMS software solution provided many features and functions that help companies quickly track work orders, produce reports, improve safety and implement a more effective plan to manage preventive maintenance for their assets and equipment.  The use of a CMMS software solution resulted in expanding asset life cycles, cutting costs, and increasing profit.
Maintenance (CMMS)
Maintenance management is the managing, planning, and maintaining of an organization's resources and assets so that production proceeds effectively and no money is wasted due to inefficiency.
Maintenance is the everyday tasks users perform when using a CMMS, such as work orders, scheduling and prioritizing things for repair, allocating resources, preventive maintenance scheduling, managing inventory, costs, regulatory compliance, and the list goes on.  A CMMS software solution provides users with the tools to better manage maintenance tasks and improve communications.
Management (CMMS)
Management is the administration and management of business practices to create the highest level of efficiency as possible.  
Maintenance Management is the most important role of Computerized Maintenance Management System (CMMS) software.  CMMS gives users a deep insight into their maintenance needs with detailed work order schedules, reliable reports, dashboards, inventory deadlines and levels.  CMMS cuts down the overhead of maintenance management by allowing organizations to access and retrieve accurate data and make competent decisions.
System (CMMS)
System is a combination of a set of integrated devices and capabilities that are designed to receive, process, manage and present information in a user-friendly and meaningful format.
A Computerized Maintenance Management System (CMMS) is the best software solution that reduces costs, saves time, and allows users to complete maintenance jobs efficiently.
CMMS packages can produce status reports and documents giving details or summaries to analyze maintenance activities. 
eWorkOrders CMMS makes it easy to manage work orders, preventive maintenance tasks, assets, purchase orders, fleet, inventory levels, and more.  Visit our Features and Industries sections to learn more.
The Benefits of a CMMS
There are many advantages and benefits to implementing and using computerized maintenance management system software. One of the main benefits is having the ability to more effectively manage maintenance teams, contractors, resources and align their maintenance practices and tasks with other departments and business goals. Some of the main benefits include:
Automate Work Requests

Manage Work Order And Facility Management Tasks

Service Request Customer Portal

Innovative Tools To Streamline Processes

Manage Preventive Maintenace Schedules

Schedule And Assign Employees, Crews And Shifts

Increase Asset\Equipiment Reliability 

Extend Asset and Equipment Life

Reduced Equipment Downtime

Reduced Downtime

Control & Reduce Maintenance Costs

Improve Productivity

Improve Inventory Management 

Meet Compliance & Safety Regulations

Easy Adoption To Changing Technologies

Extensive Reporting Features

Generate KPIs For Easy Analysis Of Your Maintenance Operations
Frequently Asked Questions:
How long does it take to implement eWorkOrders CMMS?
With over 24 years of experience, we have helped organizations around the world implement a world-class cloud-based CMMS maintenance solution.  We have developed a very simple process to ensure a smooth implementation that meets your requirements. Implementation can be as short as a day but can be longer because it is based on many factors. How organized and prepared your current data is; how large your business is, etc. Going through a demo and speaking with one of our dedicated Account Managers, they will be able to work with you to come up with a plan to help meet your deadlines.  For more information on our implementation process click here.
Do I need to buy any additional software?
No software to install, no hardware to purchase, upgrades & technical support are included in eWorkOrders CMMS solution.
Modern Computerized Maintenance Management Systems (CMMS) are typically "in the cloud", versus older systems that are on-premise in-house systems.
What industries benefit from CMMS?
A CMMS can be used in any industry,  including Manufacturing, Facilities, Laboratories, Property Management, Hospitality, Restaurants, Restaurant Franchises, Schools, Utilities, Waste Water Treatment Plants, Airports, Oil & Gas, Government, Gyms, Camps, Stadiums & Arenas, Tourist Attrachins, Resorts, Casinos, and more. If you work in an industry with valuable assets that need maintenance, a CMMS could be beneficial to you.   If your business has assets that need maintenance, a CMMS could be beneficial to you in extending their lifespan and keeping them working at peak performance. Read more about each induatry.
Does a CMMS work for all-size business operations?
If you have assets and facilities that need to be maintained, CMMS software is designed to support any size business, both small businesses, and large corporations.
Are there any hidden costs?
The monthly or annual price you are quoted from our organization is all you will have to pay to continue using eWorkOrders.
Continually The Highest Rated CMMS Provider
Awards