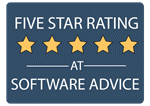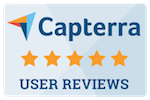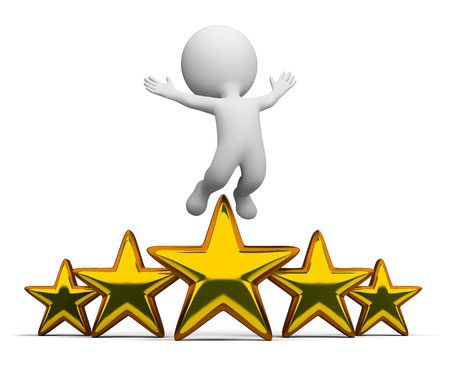 Consistently Highest Rated Web Based CMMS Software Provider!
Improved processes at a very affordable price.

The use of the eWorkOrders platform has facilitated the management and streamlining of our operations and maintenance workflow.  System features, coupled with the responsiveness of the eWorkOrders technical team to custom solutions, have enabled our company to increase productivity and efficiency, integrate data with other systems, improve facility maintenance communications, streamline our business processes, and to perform continuous process improvement benchmarking through KPI analysis.
 Carmel Wietecha
CMMS/Field Services Specialist
Understands customer requirements and delivers exceptional results. Saved customer over $150,000 a year!

eWorkOrders saved my client (Virginia Department Of Transportation) over $150,000 a year in headcount alone! Before they implemented eWorkOrders, VDOT was managing multiple systems, with multiple platforms. Being a government facility, they are very conscious of budgets and expenses. With the eWorkOrders CMMS solution, they have all of their inventory and asset information, documents, schedules and information stored in once centralized location that can be accessed from anywhere – at anytime! Through the implementation and the ease of use of eWorkOrders CMMS centralized solution, they no longer needed multiple people managing multiple legacy systems and were able to reduce their headcount and utilize these employees in another area. Overall the system saved time, money and increased productivity and efficiency.
It has been great working with the eWorkOrders Team! They understood my customers needs and requirements, budget constraints and worked with them to quickly get them up and running on the software.
I highly recommend this team for any company who really wants to achieve success with a new CMMS solution. It is really nice to work with a team that listens to what you want and need and deliver a solution with an exceptional outcome! eWorkOrders is in the business of successfully assisting organizations through the implementation process and making sure that customers are comfortable with their system. eWorkOrders has the best professional technical and management team who all work together to ensure customer satisfaction!
Rhett Raynor
DTH Contract Service
President
Impressed with the ease of use, robust features and working with a great team.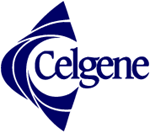 Whenever we acquire a new site, one of the first things we implement is eWorkOrders.  It's the best way to service the employee population.
eWorkOrders keeps all of our work order requests organized and the ease of assigning work to multiple groups fosters collaboration amongst the various maintenance trades.
Starr Preston
Celgene
Biotechnology Company
Outstanding! I have been using eWorkOrders CMMS software in the pharmaceutical industry for many years.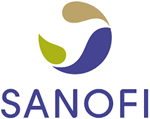 One of the best customer service experiences I have ever encountered. I would highly recommend this company and I have been using them and their product eWorkOrders for many years in the pharmaceutical industry. Very user friendly and the product was customized to my own needs with a very quick turnaround time. They have even made recommendations on how we could enhance our utilization of the system for our very diverse needs. I give them 5 stars only because there were no options for more!!
Adam John Kita
eWorkOrders CMMS software is easy to use, affordable and has a fantastic support team!

This is a wonderful system. Extremely user friendly. And the Customer Support is always available. I would recommend this system for anyone looking to implement a new work order billing system in their office.
Muggs Morano
Assistant Property Manager
eWorkOrders CMMS preventive maintenance software has kept our plant operations running at peak efficiency.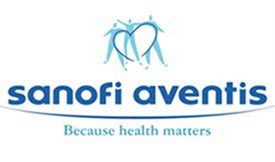 I have been using the software and services of Information Professionals since 1997. During that time they have provided a stream of continuous innovation in plant management. The preventive maintenance module helps to keep the central utility plant operating at peak efficiency with minimal equipment downtime. Reports let us know what work needs to be done and how our workers spend their time. eWorkOrders has been a tremendous help to our organization and I highly recommend it.
Robert Whiteley
Work Orders have become easier to manage since we implemented eWorkOrders CMMS software.

eWorkOrders has been a great tool for us to begin to get a handle on our work orders, no special software is required which our IT dept. loves. Our customer communication has improved greatly. The ease of use has helped us with the transition from paper work orders to electronic. The reports help us to track our progress in many areas and we are better able to provide updates to management.
Andrea Smith
Asst. to the Director of Park Operations
Everyone loves the eWorkOrders CMMS software! Productivity has increased within our Laboratory Services and processes have been streamlined and automated.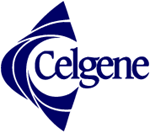 The eWorkOrders system has really helped us organize our Laboratory Services request process. The scientists access it through the intranet site and easily request chemical deliveries, hazardous waste pick-ups, glassware washed, items autoclaved, etc. Once the scientist's initial order is placed they do not have to re-enter their specific information – only the specific request. We have had nothing but positive comments regarding eWorkOrders request system from our customers and tracking of work requests has also been simplified by using this system. Jeff stays in touch with us on a regular basis to see if we have any issues and the system is user friendly.
Anne Coogan
Not only is eWorkOrders CMMS software exceptional, but the service is over the top good.

They could get it up and running the same day.  Very full-featured. Excellent support that understood not only the product, but also my real need for it. In other words, they took the time to understand my business, not just sell their solution. Responsive, easy to understand and easy to reach. Exceptionally good value. We have tried both the Timberline and MRI service management modules and we find this product 100x easier to use. We have been very pleased since we first started using it. Not only is the product very good, but the service is over the top good. I was trying to develop a custom solution with a programmer and wasted dozens of hours and thousands of dollars to get way, way less functionality than is delivered by this product.
John Neyer
CEO
I would absolutely recommend this system as a plug and play application that is very intuitive.

Very simple to use system. Support is very responsive. Requests for new reporting is met with enthusiasm and created very quickly. Suggestions for changes/improvements are considered and acted upon quickly. I am very glad I chose this system for the museum. I would absolutely recommend this system as a plug and play application that is very intuitive. I have used other CMMS in the past, and I can tell you that I spend little to no time with application problems; this web-based system is the way to go. Let the experts maintain the foundation while I focus on my business.
Mike Kirschbaum
Director of Facilities & IT
The detailed reports are easy to generate and saves us 18 hours a month.

eWorkOrders saves me 18 hours each month doing my customer chargebacks. A couple of clicks and one simple report generates a detailed listing with all our general ledger codes and monthly charges for our accounting department.
Betty Sutton
Church members and school staff have easy access to work orders and real-time information.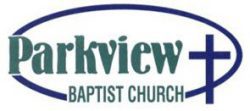 After years of struggling with an out-of-date paper work order system we decided to go with eWorkOrders. Since going on-line with eWorkOrders church members and school staff are able to open work-orders and get timely feedback almost instantly. Our maintenance staff is able to easily inform the originators of the progress on their work order. It is nice to have the best of both worlds.
Rev. Dan Batchelor
Associate Pastor/Administration
System is very easy to use. Their support staff, is very fast, understanding and efficient.

I have been using "informationpros" systems for several years and found the customer interface friendly and easy to use. On the rare occasion that I had an opportunity to use their support, they were fast, understanding and efficient. I will gladly recommend them to friends and associates.
Steve Peragallo
We at the Penn Mutual Towers greatly recommend the eWorkorders CMMS software.

We have been using this system for about two years. We own and manage a 1 million SF complex, fully tenant occupied. Our tenants absolutely love the website. It is so easy for them to access, make service requests, receive notification of the request status. Our engineering staff also finds this website very easy and user friendly. They monitor the website hourly, easy access, once the request is received, they are able to post their comments, post the status of their work, track their time, use of inventory to complete the job. Management is able to complete the billing process very easily as time and material is also tracked and defined at the time the work order is closed, thus avoiding and unnecessary follow up steps as we had experienced in other websites that we had used in the past. During the course of the 1st year, we needed Jeff Roscher to "tweak" the system to reflect our particular needs. His response was and continues to be amazing. His staff is very competent and very responsive. We at the Penn Mutual Towers greatly recommend the eWorkorders system. The annual cost to use the website is also very reasonable. I can assure you that you will be very pleased with the eWorkOrders system.
Grace Cheatley
Assistant Property Manager
Exceeded expectations!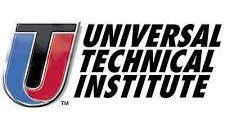 This product does far more than we will ever use. We have produced almost 10,000 work orders in the past 2 years. It is very user friendly.
Don Hudephol
Facility Director
Cost-effective and easy to use.
eWorkOrders is a great cost-effective, easy to use software! With everything in one centralized location and the ability to access data from anywhere, has improved our work environment safety and reduced costs!
Emma Shapiro