Enhancing Workplace Efficiency
Through Employee Time Management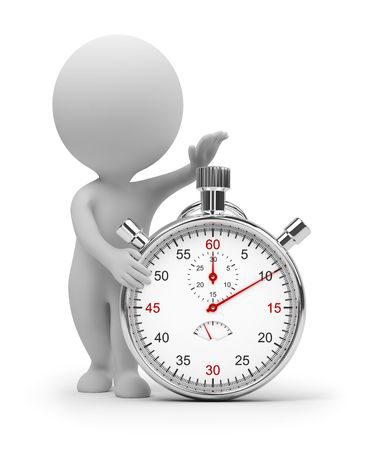 Businesses invest significant time and resources in CMMS applications to enhance operational efficiency and gain a deep understanding of the actual costs associated with asset maintenance and repairs. At the heart of this efficiency lies time tracking—a critical component of eWorkOrders. It goes beyond merely measuring labor availability; it plays a crucial role in reporting and determining the costs associated with work orders.
However, eWorkOrders doesn't stop at labor hours; it extends its capabilities to capture a wealth of critical information related to work orders. This includes asset identity and location, consumed repair parts, the type of work performed, the skill sets of employed workers, and the involvement of service and part vendors, among other crucial variables.
Benefits
Employee Management: Leverage the eWorkOrders Employee Module to efficiently track your employees and contractors. Gain insights into their work order time, vacation schedules, sick leave, break times, payroll information, and billing details.
Enhanced Security: Strengthen your security measures by uploading photos of your employees into the system, ensuring a more secure environment.
Work Order Assignment: Seamlessly assign employees to work orders, enabling you to monitor their daily tasks and identify any potential backlogs effortlessly.
Precise Time Tracking: Employees can accurately log the time spent on each work order, either by manual entry or by utilizing a timer. The system even offers the option to capture their location during task execution.
Transparent Service Requests: When service requesters check the status of their requests, they can view photos of the workers assigned to their service requests, along with details on when the work was performed and the amount of time expended.
Cost Control: Effectively manage operating costs, reduce labor overtime, and ensure equipment uptime and availability, all of which contribute to enhanced business efficiency.
With eWorkOrders, you gain a comprehensive understanding of your workforce's activities, enabling you to make data-driven decisions that enhance productivity and drive your business forward.
See What Our Customers Are Saying
Additional Resources
Maintenance Terms & Definitions Glossary