Maximize Your Productivity by Knowing
How Employees are Spending Their Time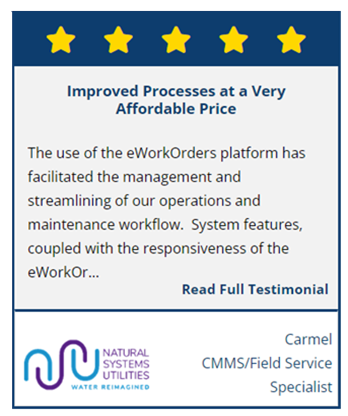 Businesses invest time and money into CMMS applications so that they can work more efficiently and understand the true costs of maintaining and repairing assets. Time tracking is a critical component of eWorkOrders. It factors into labor availability, reporting, costs on work orders, etc. Labor costs are only one factor that contributes a big part of running a business. Work orders in a CMMS capture critical information about a whole range of variables beyond labor hours: asset identity and location, repair parts consumed, type of work performed, skill sets employed, service and part vendors involved, and much more.
Benefits
Enter your employees and contractors into the eWorkOrders Employee Module in order to track their work order time, vacations, sick time, breaks, payroll and billing information.

Photos of your employees can be entered into the system for security.

Employees can be assigned to work orders. Easily see what each employee is working on each day and identify backlogs.

Employees can log how much time they spend on each work order by typing it in, or they can click a button to start or stop a timer on their work orders. There is even an option to capture their location when doing so.

When your service requesters check the status of their requests they can see photos work of workers assigned to their service requests, when they performed the work, and how much time was spent.

Control operating costs, prevent labor overtime and ensure equipment uptime and availability.