Asset & Maintenance Management Software
Improve Operations, Control Costs and Maximize Asset Performance

eWorkOrders is the best solution for facility management in the food and beverage industry. From ensuring and demonstrating compliance to managing assets, preventive maintenance schedules and service requests, our software makes your job easier to help you maximize asset performance while controlling costs.
Health and Safe Quality Foods
eWorkOrders world class CMMS, provides customers with easy to use, feature-rich applications to help meet the demands  for Safe Quality Foods in the food and beverage industry. With CMMS preventive maintenance module, users are able to maintain schedules to maximize the life of assets, reduce equipment downtime and adhere to stringent health and safety compliance regulations.
Stay Compliant, Maintain Machinery and Increase Efficiency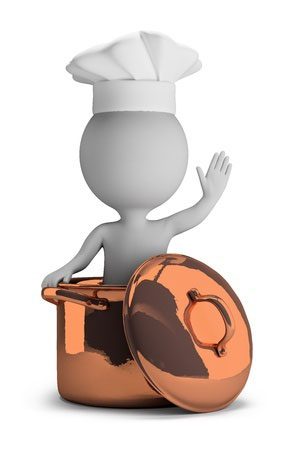 The food and beverage industry is highly regulated and health and safety are paramount. Your facility must not only comply with strict standards, but also demonstrate your compliance – not an easy feat! Fortunately, eWorkOrders is more than up to the task. Our software will track your compliance with customizable inspection checklists AND keep your facility operating efficiently with preventive maintenance schedules, asset management features and more.
Customized Compliance Checklists
To support your compliance efforts, our software offers customizable inspection checklists so you never have to wonder which standards have been met and which are still being worked on.
Safety manuals, specific procedure protocols and other important documentation are also securely stored inside our system and easily accessed by your staff. And when the time comes, detailed reports can easily be generated to demonstrate your compliance.
Asset Management
Your business can't operate without the proper equipment. Our CMMS solution provides top of the line asset management capabilities so you can know at a glance where each critical asset is located and its status. Should a piece of equipment breakdown, service requests can easily be submitted by any and all staff members of your choosing.  Maintenance technicians can easily see on their work orders, which assets need to meet SQF (Safe Quality Foods) standards and which do not.
Preventive Maintenance
Preventive maintenance schedules ensure your assets run better and last longer. But implementing these programs is typically tiresome and prone to error. Not with eWorkOrders! Use our software to create your own interactive checklists that track service history, spare part inventory and more with complete accuracy.
Access On-the-Go from your Mobile Device
Our software is accessible on any smartphone, tablet or computer; so you can manage work orders, input service requests and more from any of the locations under your command. Manage your facilities from anywhere with eWorkOrders.