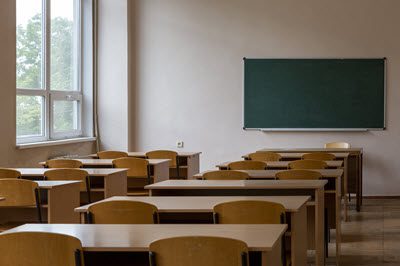 As maintenance teams are preparing for the reopening of schools and universities, they face new guidelines and challenges to ensure the safety of our children.  These new guidelines and regulations bring new facility management protocols, upgrades to building systems, and the task of managing multiple vendors to ensure that the buildings are kept clean and safe.
Reducing the Transmission of Viruses
The Campus Safety and COVID-19: Clery Act Requirement Act in 2020 set stricter guidelines in keeping schools and campuses safe.  Facility managers play a crucial role in ensuring that these new guidelines are met and adhered to.a
It is critical that schools use and layer prevention strategies updating protocols around how students use buildings. The COVID pandemic has provided us with new tasks that must be included in our prevention strategies planning that are essential to ensure safe in-person instruction and help to prevent the transmission of viruses in schools: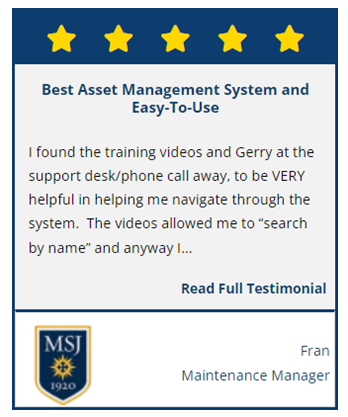 Note:  This is not a full list, guidelines and regulations are different throughout states and local school districts.  You need to check your state and local guidelines to see what pertains to your school or university.
Physical distancing. With the guidelines of staying 6 feet away, this may mean reconfiguring desks, closing off small common areas to avoid having too many people gathering in them and modifying the flow of traffic. These updates will have to be made throughout the entire school campus.

Universal and correct usage of masks. Every school and state has its own guidelines for the policy of wearing masks.  For those schools that require masks, it is important that they are readily accessible to the school population.

Hand washing and sanitization stations. With the emphasis on keeping hands clean, there may be a need for sanitization stations to be placed throughout the campus.  This would mean keeping the stations stocked and in good operating condition.

Routine cleaning and disinfecting have now become even more intense.  Making a checklist and making sure that everything has been properly cleaned and disinfected is now more complex.
Note:  This list does not reflect all of the preventive maintenance tasks that teams may face but reflects some of the important areas that are needed to keep the environment safe.
Many facilities managers are upgrading their HVAC and ventilation systems to ensure they meet new, higher ventilation standards.

Outdated plumbing systems, chemicals my produce high levels of lead, etc. are just a few of the things that need to be checked when evaluating the water quality of your facility

Aging light fixtures and burnt-out bulbs pose a problem that contributes to eye strain and headaches, due to low-quality lighting.

Asbestos inside walls, floors, and ceiling tiles, which can cause breathing problems, needs to be identified and properly removed.

Older buildings may have a problem with lead, which enters the environment and can cause health problems.

Inspection of furniture and equipment for damage and repairs, to help minimize accidents.

Assessing and maintaining equipment and setting up preventive maintenance schedules to avoid unnecessary breakdowns.

The list goes on.
The Solution – Facility Maintenance Management Software
How do you manage all of these tasks, keep everything on schedule, plus trying to keep up with the backlog of tasks due to the pandemic?
eWorkOrders computerized maintenance management system (CMMS) is an industry leader in facility management software systems.  Our CMMS makes it easy to track work orders, preventive maintenance scheduling, inventory and vendor management.  eWorkOrders helps improve the uptime and life of your school's assets while keeping your students and faculty safe. 
Easily schedule and track preventive maintenance.

Create checklists to ensure that processes are being followed and that everything is being completed.

Manage resources more efficiently.

Managing and maintaining equipment and assets repair history and costs gives you an in-depth look into how that asset is performing and the costs associated with it. This helps in the process of determining if an asset is ready for retirement because it is costing you more to maintain the equipment\asset.

Better management of third party vendors who you may have to hire for additional work such as disinfecting, plumbing, electrical, food service, etc.

Keeping track of contracts, deadlines, availability, job status, and payments for everyone minimizes the time that you use to spend physically working on these tasks every week.   

Making sure that spare parts inventory is kept up-to-date to avoid downtime.

Keeping track and prioritizing work orders through one centralized system improves productivity.

Mobile flexibility and being able to access your CMMS information from anywhere at any time.
With eWorkOrders, all of your information is stored in one centralized system, such as manuals, drawings, contact information, contracts, invoices, and more, and search for those documents anytime and anywhere. You can create work orders and assign them directly to the appropriate vendor, then receive notifications when the vendor closes out the task. Work Orders can store checklists, costs and the spare parts that were required to complete the work, your inventory management system will automatically reflect those changes.  Processes are streamlined.
Our Security Scorecard is 100% across all categories ensuring not only will you have your maintenance operations under control, but your data is on a secured platform.
So, if you are looking for an industry-leading and secured computerized maintenance management system with the best support from a company you can trust that eWorkOrders will meet your requirements. 
Want to learn more about a CMMS and see how it can streamline your processes and improve productivity?  Schedule a demo today and hear about how customers like you continue to benefit from our CMMS.