Increase Efficiency with a Well Managed and
Organized Stock Room
Unorganized stock rooms lead to inefficiencies, unhappy workers and lots of horror stories.  The worst nightmare of every inventory manager is a stock room with missing or wrong inventory.  eWorkOrders provides cloud-based inventory management to help businesses prioritize and organized inventory, keep facilities and warehouses running smoothly and make information easily available to every user.

Have a stock room that needs controls and tracking?
e

WorkOrders will help you manage your stock room needs by controlling and tracking the flow of stock in and out of your stock room.
Use fixed cost, cost averaging and/or FIFO to value your current inventory and to charge back your internal customers.
Access Multiple Sites Through One Centralized Location
Users from multiple locations or sites are able to view and control inventory levels from any location on their computer or mobile device.
With everyone having access to one centralized database location, users with the appropriate access rights will always know what they have on hand at every location or what they need to order.
Vendor Management
Track all your vendors and their sales contacts in

e

WorkOrders.
Keep track of what products they sell and track prices and how long it will take them to ship.
Purchase Orders
Track the materials ordered from your vendors and know where they are, when they will be there, and what did they cost.
As employees remove stock from your stock room,

e

WorkOrders will track the stock levels. As they reach the minimal limits,

e

WorkOrders will automatically generate Purchase Orders to your vendors to replenish your stock room.
Purchase Returns
e

WorkOrders is always there to maintain your inventory, if you need to send materials back to your vendor,

e

WorkOrders is there to handle the job. It will track what materials were sent back to your vendors and automatically update your inventory levels.
Inventory Orders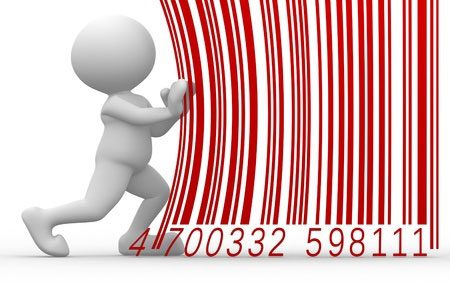 e

WorkOrders can track which materials were removed and can even apply those costs to the work order for billing your customers. Inventory levels are automatically updated as stock is removed and replenished.
Inventory Returns
Left over materials from jobs can easily be entered into the system and automatically update inventory levels.
Cycling Count / Counting Orders
To ensure you have accurate knowledge of the stock sitting on your shelf,

e

WorkOrders schedules counting orders so that you can go out and count the items on the shelf. With

e

WorkOrders, there is no need to shut down your stock room to perform cycle counting as all counts are date and time stamped.
Latest Technology
e

WorkOrders

is ready to work with your hand held computers with barcode scanners to make the job of controlling and tracking the flow of materials in and out of your stock room as convenient as possible.