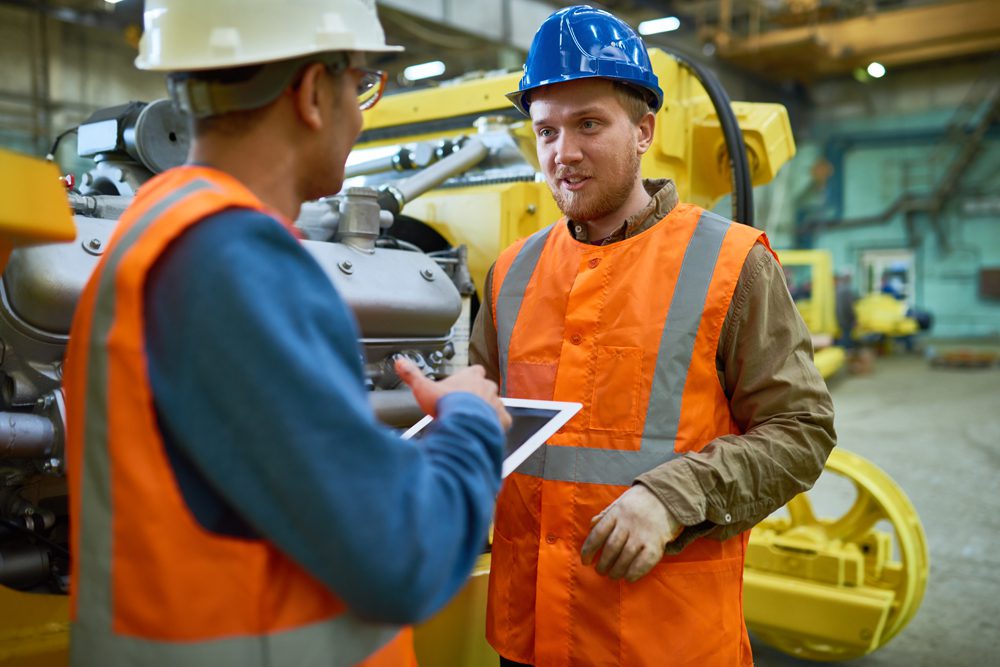 For any organization, maintenance backlogs play an important role in determining the reliability of an equipment's operating condition, the efficiency of an organization's maintenance plan, and the major areas of improvement in an organization's maintenance operations.  Maintenance backlogs are tasks that are ready to be done, such as preventive maintenance routines, predictive maintenance tasks, to corrective maintenance work.  These tasks are critical to any business because they help to prevent safety issues, breakdowns, failures, or damage that could put you, your equipment, or your workers in danger.  We all know that a certain level of maintenance backlog is inevitable, but neglecting these tasks can lead to more breakdowns, asset downtime and a major disruption to your business operations.
Facing those maintenance backlogs from preventive maintenance routines, predictive maintenance tasks, to corrective maintenance work – where do you start?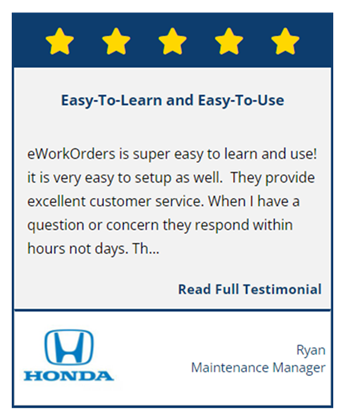 https://eworkorders.com/cmms-testimonials/
Below are some tips to give you a better understanding of what a maintenance backlog is, why it's important, and what you can do to help you manage your work order backlog.
What is Maintenance Backlog?
Looking at the dictionary, "backlog" means an accumulation of work that has been approved but has not been completed.  These lists are ongoing and continue to grow until they have been completed.  Backlogs are sometimes measured in hours, minutes, days, weeks, or months. 
Within this backlog of work orders that have been approved but not yet started, there are a few categories. 
"Planned Backlog," which are all of those work orders on which any commitment such as purchasing has been made.
"Ready-To-Schedule Backlog," which is those work orders for which all materials and other resources are available so work could start at any time.
Managing backlogs can be challenging.  Backlog tasks need to be prioritized based on their importance, materials, resources and must be effectively managed and scheduled to ensure maintenance tasks are performed on time. The Bottom line is not to eliminate the backlog but to manage it effectively.
What Causes Maintenance Backlog?
Some causes of Maintenance Work Order Backlog include.
Equipment problems that require maintenance to be done by the vendor or an outside specialist

Reduction in staff and skilled technicians.

Skilled maintenance technicians are not available.

Budget cuts and reduced expenses.

Downsized or closure of facilities.

Spare parts or supplies are not in stock or there is a delay in getting them or not available.

Equipment is unavailable.

Deferring maintenance work due to higher priorities.

Duplicate work orders.

Reactive maintenance.

Work order no longer needed, due to the repair being made prior to accessing the work order.

Someone forgot about the backlog tasks.
Trying to manage these tasks using spreadsheets or paper and pencil can be a disaster.  Trying to juggle the changing priorities, losing or misfiling of paper work orders, and trying to manage resources can be time-consuming and isn't efficient.  Using maintenance management software such as a computerized maintenance management system (CMMS) software can help you to easily manage all of these issues and keep you organized and on track.  
How much backlog maintenance is acceptable?
In reality, most companies always have a certain amount of backlog.  During slow times, the work order backlog for preventive maintenance or corrective work keeps technicians busy.  Some companies allow for two to three weeks to tackle work orders that are planned, but not ready to start because they may be waiting for approval, materials or some other reason.  For those work orders that can be started at any time, they can be scheduled within one to two weeks timeframe.
Reducing Maintenance Backlog
The most effective way to manage maintenance backlog is to do an assessment to determine the criticality of the tasks and assets.
Go through and analyze pending work orders and get a thorough understanding of your work orders.  Look at their maintenance strategies, analyze and identify the major causes of your organization's backlog, and immediately create an action plan to address the major issues that are causing the backlog.
Backlog work orders should be organized into separate categories that reflect the priority and criticality of the work orders. 
Work Orders that are High-Risk have a significant impact on daily operation and could have a major impact on the overall efficiency of your organization.

For those work orders that are important, but have less of an impact on daily and business operations.

Low-risk work orders have even less of an impact on daily or business operations.
Identify the most critical causes of your backlog and take the appropriate actions to reduce them.  If you have limited resources, see if you can work with equipment vendors or outside contractors to get these pending work orders under control. 
While evaluating your work order history, you may be losing time on low priority preventive maintenance (PM) tasks that have been addressed during routine preventive maintenance planning and scheduling.  Identifying these tasks and removing them from your backlog list can provide you with additional time to concentrate on more urgent tasks.
Maintenance Management Software
Trying to manage a backlog of work orders using spreadsheets and paper work orders is costing you time and money.  Trying to prioritize and keep track of tasks and resources, storing them in filing cabinets is not effective.  Businesses are using maintenance management systems, such as a Computerized Maintenance Management System (CMMS) software to help them manage all of their maintenance operations.  CMMS software is specifically designed to create and manage work orders and maintenance backlogs. Using CMMS web-based software makes it easy to share backlogs with crews, assign work, and send messages, collect data, and do other maintenance-related tasks. Being able to access this data from a computer, Smartphone or mobile device, teams can see at a glance what their responsibilities are and how long they have to complete their tasks.
With CMMS software you can generate reports to show long-overdue work orders and then determine what the cause was and create a plan to control the backlog.
Maintenance management software, such as a CMMS, managers can prioritize and reschedule jobs as needed and close out redundant work orders, all within one centralized system.
Maintenance Backlog Benefits
Having a maintenance backlog may be a sign that it is time to examine your maintenance planning, scheduling, and resources. It is time to analyze your work orders, get a better understanding of your resource allocation, get back some of those wasted hours, and have a more manageable work order backlog for both your business and maintenance workers.
Conquering the Backlog Challenge with Maintenance Management Software
Conquering maintenance backlog is definitely a challenge – especially gearing up after COVID, and then having to add routine tasks and emergencies, you can start falling further behind. It is important to have the right tools in place to help with the planning, scheduling, and resource-balancing to help you tackle those backlogs of tasks.
CMMS software is an effective system to help you manage all of your work orders, reduce the backlog, manage resources, improve productivity and reduce costs.
In your drive to conquer maintenance work order backlog, investing in CMMS software can help you organize and manage your processes more efficiently by:
Balancing resources and maintenance costs so the backlog is kept under control.

Managing and prioritizing work orders in real-time.

Maintaining and accessing history that provides maintenance teams with a greater insight into the asset life and maintenance.

Evaluating resources and skills and managing these resources through a CMMS saves time and money. Being able to manage the availability of skilled technicians reduces downtime and increased productivity.

Some CMMS software provides calendars that make maintenance planning and scheduling of upcoming tasks easier.

Better management of spare parts inventory.

Provides reports and analytics that are helpful in understanding asset performance and making better business decisions.
Maintenance management software puts the information technicians need right in the palms of their hands.
Conclusion
Maintenance backlog has a huge impact on business operations. It is important to minimize the maintenance backlog as much as possible. To get these tasks under control you need effective maintenance software, such as Computerized Maintenance Management System (CMMS) software to help you in your planning, scheduling, and organization of resources and tasks to keep your business operating. A small investment into a CMMS to manage your work orders and maintenance tasks improves the operational efficiency of your equipment, reduces inventory costs, minimizes overtime, reduces downtime, and you'll also have a more efficient and effective maintenance team.