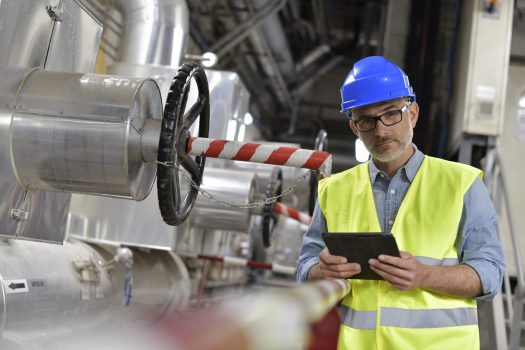 Managing your maintenance and facilities operations using spreadsheets is costing you a lot more money than you think!
Spreadsheets are part of a standard computer software package and are easily accessible. A lot of organizations start out by managing their maintenance and facilities using spreadsheets. As companies grow and try to keep ahead of the competition, spreadsheets are becoming more time-consuming. Spreadsheets are not the most effective way to keep up with the complicated demands of managing a growing business.
Making the switch to modern maintenance management software automates and streamlines processes which then enables organizations to maximize their maintenance operations.
What is Modern Maintenance Software?
Modern maintenance management software, also known as computerized maintenance management system (CMMS) software, is used to record and manage maintenance activities for equipment and facilities. CMMS software gives organizations the tools to manage their maintenance operations, to ultimately increase asset productivity, decrease costs, and streamline processes.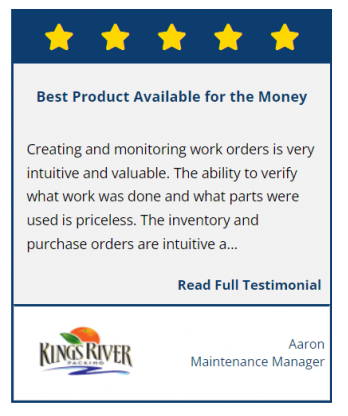 How Modern Maintenance Management Software (CMMS) Outperforms Spreadsheets
Accessibility




Spreadsheets have limited accessibility. In most cases, only one or two people have access to update or retrieve information.

Maintenance management software is a web-based solution that is accessible through a browser. This gives users the ability to access information from a computer, Smartphone, or mobile device at any time.

Functionality


Excel spreadsheets are well known for performing complex calculations and analyses that may otherwise be difficult to accomplish. But compared to maintenance management software, spreadsheets have a lot of limitations.

Maintenance management software can perform more complex functions. Companies are looking for applications that will monitor labor utilization, create work orders, and submit supply and parts orders. Maintenance software helps facility managers make business decisions about allocating technicians, the most convenient times to schedule routine maintenance, and replacing equipment.

Using maintenance management software produces faster results, which promotes efficiency and provides better decision-making analytics.

Work Order Management


Spreadsheets are a poor fit for organizations with limited resources. One of the biggest issues of a spreadsheet work order management system is the lack of automated work order generation. This can cause a problem when managing a preventive maintenance program that requires the ability to automatically generate work orders based on a defined schedule. With spreadsheets, work order creation, assignment, scheduling, and distribution are all very time-consuming and manual processes.

Maintenance management software streamlines the entire work order process and does not depend on one person to manage the process. Maintenance software gives staff and customers an easy way to submit requests, which can be approved (or rejected) and dispatched out to maintenance staff and outside vendors. Request times are automatically logged when it is received, along with every transaction throughout the work order process. Photos, invoices, schematics, and other important documents can be added to work orders for reference. Maintenance managers can easily pull data on response time, time to complete, and costs involved. Email notifications and alerts are generated to keep all parties updated on work order status. Updating work order management processes results in faster response time and reduces equipment downtime.

Preventive Maintenance




Keeping all of the information on equipment and assets stored in a spreadsheet means when you need something you have to search through probably hundreds of entries and hope you find the most accurate information. Someone has to physically schedule and manage resources to do preventive maintenance, and remember when things are scheduled.



Modern maintenance management software organizes and keeps all the information regarding work histories, equipment, and more, in a centralized system. The preventive maintenance module gives technicians easy access to all of the preventive maintenance work orders they need to perform and will send alerts and reminders when the next inspection\task is due. You also have the ability to track work orders through the complete process from start to finish and will have access to data and trends that show operational downtime and repair costs, along with what caused the issues.

Inventory Control & Spare Parts Tracking




One of the most frustrating things a maintenance manager has to deal with is waiting for spare parts to arrive so that they can close out work orders. Using a spreadsheet, spare parts inventory management is recorded manually, which means someone physically has to go looking for the part or place an order, which may or may not be delivered on time. Then there may be some extra charges for rush and shipping, not to mention the impact of having equipment and labor waiting for the part.



The maintenance management software inventory management module helps you keep track of all the spare parts and required materials. You can simply view which spare parts you need to replenish and order them beforehand, ensuring that you have the required materials available at all times. In some inventory management modules, you can set inventory levels to be notified when levels meet the threshold, the software will trigger alerts when it is time to reorder. No need to have a technician visit another location or head to the store to get the parts they need. Instead, they can stay focused on the task, accomplish it, and move on to the next task.

Automated Tracking




Spreadsheets depend on manual input of information, from equipment breakdown data entry to maintenance schedule communication, everything must be communicated to or from the single person responsible for managing the spreadsheet.



Modern maintenance management software data is automatically transmitted to and from the system in real-time.

Centralized System


Spreadsheets require the need of the cumbersome task of trying to manage multiple versions and multiple sources of information.



Modern maintenance software provides a "single source of truth" (SSOT), for all maintenance and asset-related tasks.


Real-Time Information


Spreadsheet information has to be manually inputted by a designated person(s) and this is done at their convenience so that you are not getting the most up-to-date or accurate information.

Modern maintenance software gives anyone with access the ability to log in at any time to see the most up-to-date scheduling, data, inventory, equipment performance data, and any other maintenance data stored in the system.

Reports & Analysis




Spreadsheet reports and analysis requires additional manual processes to extract the data, and then additional steps would have to be performed to put this data in a presentation or readable format.



Maintenance management software compiles and generates all of your necessary information into a comprehensive report at the click or tap of a button at any time.
Integration with Other Software and Facilities Applications


Spreadsheets are not web-based and do not have the ability to integrate with other applications.
One of the attractive features of maintenance management software is the ability to integrate with other software systems. System integration opens new opportunities for maintenance managers who want to further automate their operations and increase the quality of the services provided.
Today, we live in a very fast and competitive world, and businesses are challenged to find the most affordable, efficient, and effective way to grow their business and be profitable. Gone are the days when a low-cost spreadsheet solution was all that a facilities manager needed to manage their maintenance operations. As an organization's assets and services continue to grow in a fast-paced and challenging environment, it becomes very difficult to keep the information up to date in a spreadsheet. It is even more challenging to produce comprehensive reports needed for decision-makers.
Next steps
Spreadsheets are hitting your bottom line hard! As your competitors are working faster and more efficiently, now is the time for you to throw away those spreadsheets and invest in modern maintenance management software like CMMS. Now's the time to maximize your workflows and minimize your hassles.
Do you still have questions? Want a free demo" Give us a call to learn more about the benefits of computerized maintenance management system (CMMS) software and how implementing a CMMS software solution can help your facility!