Breweries




Are Using CMMS to Automate & Manage Their Maintenance Operations
*In 2018 the number of breweries operating in the United States was more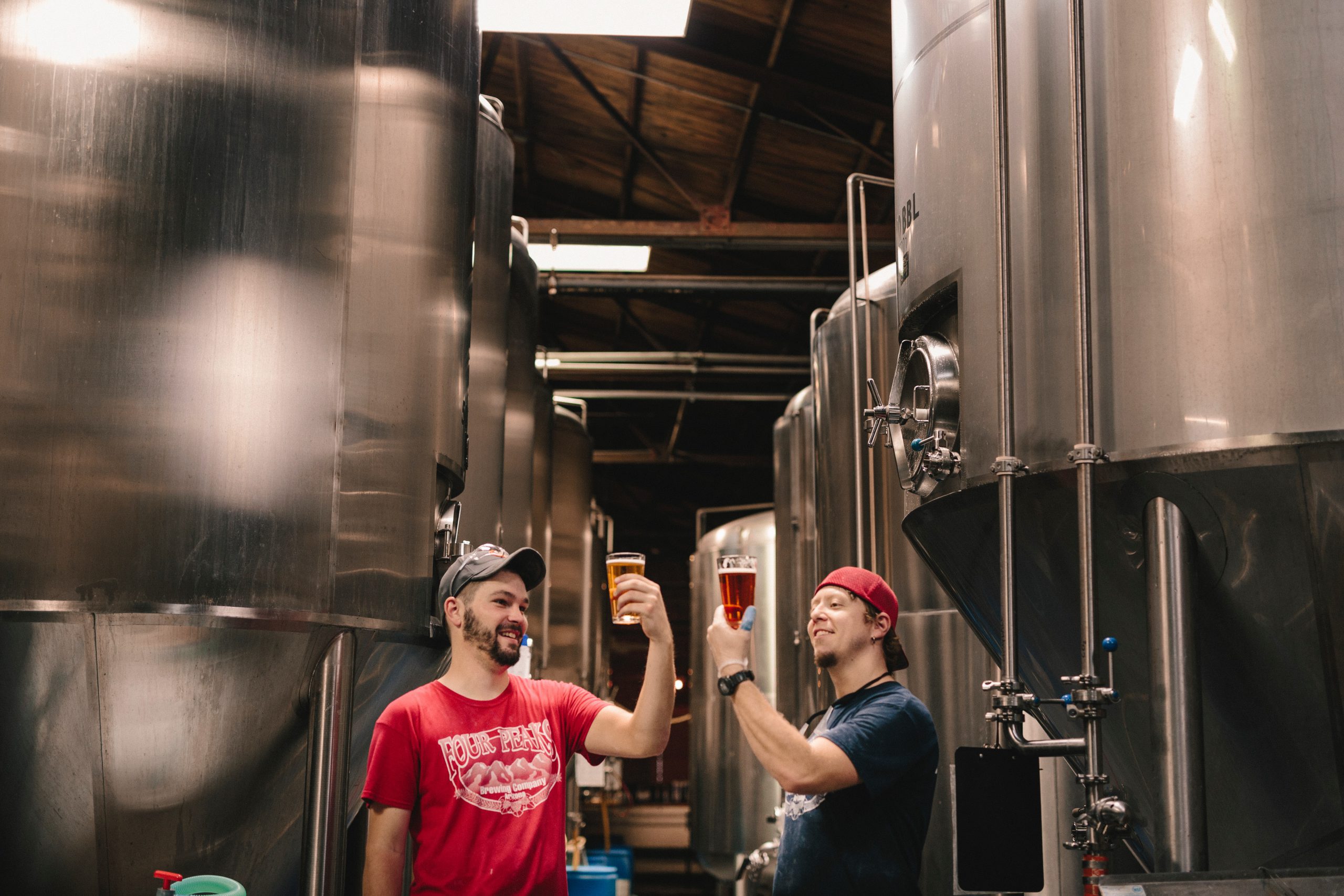 than 7,346, including 4,521 microbreweries, 2,594 brewpubs, and 231 regional breweries making more than 15,000 barrels of craft beer. In this competitive industry, as the demand continues to increase, so does the number of suppliers. Keeping costs down, production up, and ensuring high-quality beer requires everything to be running at peak performance, at all times.
Beer enthusiasts wait hours or even camp out, to purchase six-packs of limited-edition beers at exorbitant prices. With this additional demand comes the need to automate! Brewery owners have to keep ahead of the competition, keep production costs down, and productivity up while providing high-quality beer. Having a well-run maintenance department has a huge impact on the success of a brewery. Any malfunctions or having equipment down affects the quality of the product and the beer must be destroyed. The paper-based maintenance management process is no longer adequate in today's environment. Companies are now looking at Computerized Maintenance Management Systems (CMMS) software solutions that are easy to use, provide real-time data, reduce downtime, help prepare for inspections, minimize expenses, maximize profits, and is energy efficient.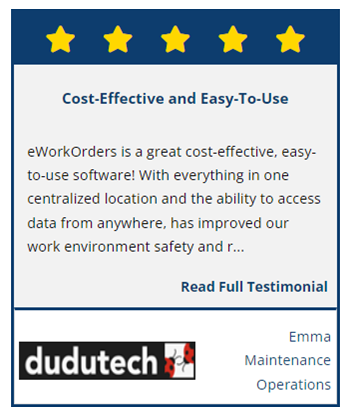 Brewery processes vary, but the topmost automated processes in a brewery are:
Centralized Brew House Controller
**The Automated Brew House controls the early stages of the brewing process. This centralized system connects all of the various valves and moving pieces to ensure consistency. A technician needs to be called if there is a sensor error that will shut the operations down.
Maintenance Needs
Besides repairs, preventive maintenance and the aging of equipment, there is a need for a robust inventory of parts and cleaning supplies. A CMMS solution manages inventory levels and streamlines processes.
Bottling & Canning Lines
**Once the brewing is completed, it's sent to the canning and bottling lines. This involves a series of machines to eliminate oxygen within each beverage. Once the bottle is filled with the brew, it is sealed with a cap, cork, or cage. The process continues with the labeling with a lot numbers, date,s and times applied. The product is then packed into boxes, warehoused, and ready for sale.
Maintenance Needs
At the end of the day when the canning has been completed, the entire machine has to be sprayed, sanitized, and wiped down. Brewers must keep an extensive inventory of parts and supplies available to reduce downtime. A CMMS solution manages and streamlines these tasks and improves processes. The CMMS software keeps track of inventory, suppliers, and costs.
Maintenance Management
Managing the maintenance of equipment requires a lot of organization of tasks, resources, and inventory. Throughout time these processes were managed by technicians using paper, spreadsheets, or custom-built software. In today's environment, companies are looking to automate processes to improve efficiency, productivity, reduce errors and improve quality. A CMMS software solution streamlines and manages these processes and a lot more. The CMMS software is designed for managing work orders, preventive maintenance schedules, inventory, technician schedules, and various documents such as warranties, contracts, etc. Users have access to real-time data and are able to manage all of these processes from a computer or mobile device. With a CMMS solution, users can manage:
The CMMS work order module gives users the ability to quickly log and respond to issues.
• Manage and prioritize work orders in real-time.
• Plan and track work so technicians can complete their tasks without interruptions.
• Work Orders are accessible from any computer or mobile device.
• Attach documents, receipts, and pictures to work orders.
• Everything is stored in one centralized location.
With the consistent running of machines, along with the stress put on them, it is imperative that a proficient maintenance plan is in place for all the equipment. Machine breakdowns cost breweries a lot of time and money.
• Manage your preventive maintenance plan with a CMMS solution. Maintenance can be performed while the equipment is in regular working order to avoid unexpected breakdowns.
Optimized spare parts management
With a CMMS solution, spare parts inventory management systems are optimized to provide the safety level required to ensure the efficiency of your brewery.
• Track inventory levels in real-time.
• Analyze stock inventory and purchase accordingly. No need to have parts sitting on shelves for months.
• Find parts in a matter of seconds rather than a matter of hours, days or weeks.
• Control costs by coordinating opportune purchases with sufficient inventory.
Labor
Time scheduling and tracking is a critical component of CMMS. It factors into labor availability, reporting, costs on work orders, etc.
• Optimize employee workday and maximize employee work hours.
• Accurately estimating labor hours for preventive maintenance (PM) tasks will decrease overtime costs.
• Employee performance tracking helps determine which employees are most efficient at which tasks, enabling managers to balance the workload.
Compliance
This industry has to adhere to many regulations and provide detailed documents. The machines' manufacturers typically visit breweries and assess machines once a year. Moreover, CMMS software helps prepare for audits and inspections by scheduling OSHA safety checks, fire equipment inspections, FDA compliance, etc.
A CMMS solution gives users the ability to run reports and create dashboards to determine the health of their operations.
• Generate reports on work orders, employee hours, expenses, etc.
• Maintain updated data and run reports on vendors and products.
• Analyze data to determine what is and what isn't working.
• Understand and optimize asset expenses.
Your brewing processes are automated! It is time to optimize your maintenance operations with a CMMS software solution!
Speak with one of our Subject Matter Experts and learn how implementing an




eWorkOrders CMMS solution can automate your processes!
CONTACT US FOR A FREE DEMO
* Brewers Association – U.S. Brewery Count
**Better Buys – The King of Prussia Beer Outlet