Celebrating 25 Years
As An Industry Leader In CMMS Software
April 15, 2020, Information Professionals, Inc. (eWorkOrders) is celebrating 25 years in the Maintenance & Facilities Management industry. Since its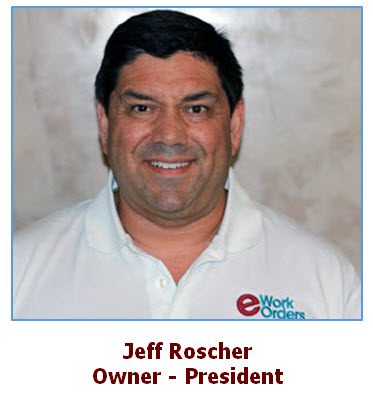 establishment in 1995, Jeff Roscher and his brother Brian Roscher have been providing state-of-the-art Computerized Maintenance Management System (CMMS) software to companies throughout the world.
After getting his MBA at Rutgers University, Jeff started his career with one of the largest Pharmaceutical companies in NJ as a Sr. Systems Analyst. Jeff enjoyed his time in the Pharmaceutical company, especially working with the technology he loves. But as with any large company, the ability to be creative was restricted. Through his research and interaction with others, he saw that businesses were continually struggling with the management of work orders, repairs, their facilities and equipment, but they didn't have the knowledge or the budget to keep up with technology.
Jeff's tech-savvy entrepreneurship and passion took him to his next venture in his life with the development of a software solution that would help businesses easily manage their maintenance operations at a very affordable price. He wanted to be able to provide users with a software solution that was not complicated, but easy to use from anywhere. He wanted to be able to continue to develop the software to fit into any organization while staying ahead of technology trends and wanted to be the highest-rated provider of this technology.  Jeff and Brian, who is also a tech-savvy entrepreneur, discussed the idea and joined together in the development of a new company and software.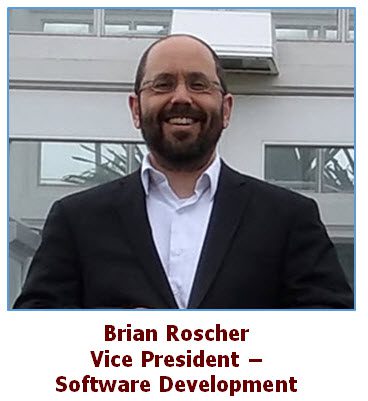 Brian has a Mechanical Engineering / Physics Degree from Rutgers College of Engineering.  During college, Brian worked with multiple maintenance departments at a large Pharmaceutical company and also had the opportunity to work hands on in the shipping, processing, packaging, labeling and maintenance / engineering departments of one of their Pharmaceutical production plants.  During that time, Bran gained valuable experience authoring maintenance SOPs in regards to maintaining and installing GMP and GLP equipment in production, laboratories and pilot plant areas.  He has extensive experience setting up processes and documentation to meet the needs of both internal and external auditors. 
Having a father who was a professional computer programmer, Bran was introduced to computer programming at the young age of 10.  During his childhood and teenage years in the 1980s, Brian's passion and thirst for learning and using computer technology continued to grow. This self-taught entrepreneur taught himself different kinds of programming languages and databases and was always looking for new challenging technologies to learn.
In 1995, after realizing that most of the CMMS software systems on the market were greatly antiquated and problematic, they had a strong drive to build the perfect maintenance management system.  Utilizing their knowledge and unique experiences, the eWorkOrders Computerized Maintenance Management System Software was born.  Both Jeff's and Brian's unique technology vision focuses on customer success and they continually find new ways to deliver the best maintenance software tools to help professionals work smarter and more efficiently. They continue to enhance and streamline their software, providing a user-friendly platform that meets the requirements of current and future customers.  They continue to listen to what customers are struggling with and coming up with solutions to help make maintenance management easier for everyone.  Their creativity and innovation never stop.
As they continue to implement and enhance their software solution, they have added to the growth of their team by hiring dedicated and long time employees. They take pride in the fact that some of their team were previous customers who have actual industry experience working with eWorkOrders CMMS.  This experience provides customers with additional expertise and knowledge that can only be acquired through hands-on experience. 
"We have accomplished a lot during our first 25 years.  We have created a very powerful CMMS software package and built up a very large international clientele.  We have created a company where all our employees work great together and where each employee can work from home full time.  We value our employees as much as we value our customers.  Because we sincerely care about our employees and our customers, we have been able to continually provide superior service to our customers.  Even after all these years, our customers continue to give us 5 Star Ratings, making us one of the Highest Rated CMMS software providers with excellent guidance and customer support at a very affordable price!"