FinancesOnline is a premier platform for software reviews offering in-depth insights regarding the SaaS products available on the market.  Their team of experts thoroughly reviewed eWorkOrders Computerized Maintenance Management System (CMMS) software and were highly impressed with the features, functions and customer support that eWorkOrders provides. 
They reported that eWorkOrders CMMS is an easy to use and affordable software that streamlined processes and improves productivity.  Their software solution provides for easy scheduling of maintenance, efficient management of work orders, assets, inventory, and more. 
FinancesOnline awarded eWorkOrders 2 prestigious quality awards.
2019 Premium Usability Award
The Premium Usability award is given to companies with products that offer outstanding usability. The award is based on how intuitive the product is to use, the quality of its design and whether its features enhanced workflows.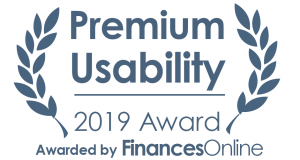 2019 Rising Star Award
The Rising Star award is given to companies with products whose popularity has continued to blossom, is building solid, lasting relationships with customers and is deemed a SaaS product excelling at solving problems for users worldwide.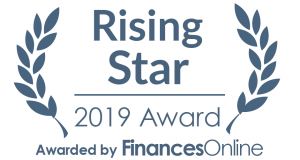 About FinancesOnline
FinancesOnline is a popular platform for SaaS reviews that helps millions of businesses worldwide compare B2B software to find the right business systems for their operations. They employ advanced customer satisfaction algorithms as well as utilize their industry expertise to come up with detailed evaluations of the various software solutions available on the market. This way, businesses have the insights they need to make informed purchasing decisions.