How to ensure a cost-effective preventive maintenance program in CMMS

Computerized Maintenance Management System (CMMS) software is an investment for your company and like any investment you want to see a profit. As the buying power of the dollar continues to decline in the current economy, business leaders are looking for ways to leverage assets to protect their business – but your assets may not always be physical.
Most business and company owners do not place enough focus on equipment upkeep. Because maintenance keeps the company's assets in excellent repair and ensures that business operations proceed smoothly, it is one of the most expensive mistakes that can be committed.
The majority of the more prosperous businesses are aware of the value of their assets and capital that they invest in good CMMS software. This will prolong the useful life of the assets while also lowering long-term costs by averting unplanned breakdowns.
Let's see how using CMMS can help you save time and money.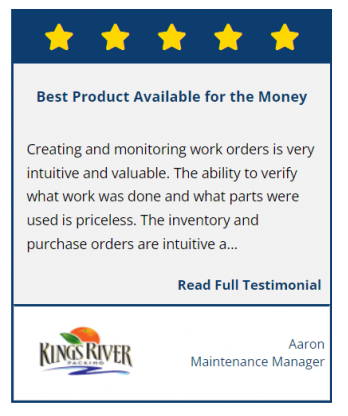 Optimize Your Maintenance Team
In this time we are living in, employers across all industries find themselves in a tight labor market. Facilities management teams are hit hard by a decrease in the number of licensed or certified skilled workers, despite an increase in wages for these skilled positions. The main factor affecting facilities management expenditures is compensation, which will have an even greater impact as we continue to move into a new year.
Streamlining your maintenance processes, using CMMS software, saves your team time and improves efficiency. CMMS digitizes your work orders, creating electronic and searchable orders across multiple facilities. In order to maximize the use of your employees' time, it also automatically sends out email notifications whenever a new work order is received.
CMMS enables automated reminders, which spares your leadership time by removing the need for constant follow-up on work orders. When it comes to the administrative side, using cloud-connected software and an easy-to-use mobile app makes your life simpler.
No more countless hours filing or rewriting work orders. No more sending lengthy emails to describe issues to your maintenance staff. With information updated in real-time work orders go through the complete process, and all information is consistent and accessible.
Using CMMS To Guide Maintenance Performance
Implementing CMMS software aims to enhance procedures, boost asset reliability, and ultimately maximize return on investment.
Your CMMS system needs to be modified to provide a competitive edge as your business changes. Only meticulous record-keeping and continual data analysis will be able to achieve this. You need also to have clearly defined objectives and performance targets in order to put up a successful continuous improvement program. Cost, quality, and time management are the main drivers behind process improvement.
Get your maintenance technicians involved in the improvement process so they can give you the information you need to keep your maintenance management system up to date. You should adjust the reporting features of your equipment maintenance software to make sure you have the data you need to track both short and long-term trends in your maintenance department.
Moving from Reactive to Proactive Maintenance
Too frequently, a particular piece of equipment or component will malfunction repeatedly, and maintenance staff will rush to fix it without thoroughly investigating the issue or figuring out what caused it. It's possible that the issue has happened so frequently that technicians know exactly how to fix it. Even if the required parts are on hand and the repairs are completed quickly, these recurring repairs require manpower, material resources, and production time.
When you use computerized maintenance management software to schedule and track PMs, you'll reduce emergency maintenance issues and unexpected production stoppages. This reduces production losses and the expense of overtime labor for urgent repairs. Monitoring the time that equipment is used allows you to arrange for repair after hours.
Moving from a reactive to a proactive approach to maintenance should be the aim of any firm employing CMMS software. It's critical to assess the situation after a breakdown, confirm the likely cause, and record your conclusions and recommendations. The information your CMMS gives you, such as records of repairs, revisions, parts used, preventative maintenance chores, and failures, might help you identify the problem's fundamental cause. For this reason, it's crucial to document not only the preventative maintenance chores you complete but also any repairs or equipment modifications that are made.
Lowering Labor Costs by Increasing Efficiencies
You can accurately estimate the labor hours for repairs and preventative maintenance tasks with the aid of CMMS software. As a result, it helps your company manage labor expenditures in a systematic way by just recruiting new staff when necessary so that you don't have to pay current employees excessive overtime.
By knowing whether the staffing levels match the workload or not, you can hire more people, let go of the extras, or utilize those employees in other productive tasks. You might use the money you save to invest in other activities that will advance your company. To ensure that work is completed on time, you can automate your employee schedule using CMMS software.
Keeping Tabs On Spare Parts Inventory and Assets
Unavailable parts are the main cause of delayed repairs. The ability of CMMS software to manage your parts inventory eliminates under and overstocking and streamlines the reordering process.
A CMMS solution creates visibility and transparency in tracking parts inventory and how the inventory is associated with work orders, and it helps in planning supply orders. CMMS can automate cyclical inventory counts that can determine your current inventory levels and automatically generate purchase orders based on need, reducing purchasing overhead.
It also helps you forecast and plan preventative maintenance so you can determine which assets will need to be replaced or removed from service for repairs and prepare ahead, minimizing or eliminating downtime. Downtime results in numerous types of revenue loss. You must take into account both the average hourly labor cost and the hourly downtime revenue loss.
Forecasting The Life Cycle And Replacement of Equipment
Utilizing CMMS software makes it easier to follow manufacturer instructions by creating a plan of preventative maintenance tasks. Assets that are properly maintained operate more effectively, consume less energy, and fail less frequently, hence extending their useful life.
Organizations can also use CMMS data to make smart decisions about what to replace or repair. In addition to the equipment's age, maintenance software may keep track of its mileage, hours, life-to-date repair costs, and many other parameters to assist you to determine when it is more cost-effective to replace an asset than to fix it.
Reduce Manufacturing Scrap and Rework Costs
Scrap and rework are defined as material that is added into production but is not part of a finished product. Because the cost of this scrap material does not add value to the organization, it gets included in the calculation for the total cost of quality or poor quality.
By maintaining equipment performance, lowering emergency production breakdowns, and preventing catastrophic material losses, CMMS software helps decrease scrap and rework.
The creation of maintenance and inspection schedules from CMMS reports aids in identifying problems before they arise. Equipment is properly calibrated and lubricated when it receives regular maintenance.
Like most successful investments, CMMS benefits continue to grow over time. As the depth of your data increases, so does the efficiency of your business and the rate of return on investment continues to increase.
Using computerized maintenance management software helps you gather accurate key data and aids in making cost-effective asset management decisions.
Understand How CMMS Impacts Your Budget
Investing in new technology can be scary and risky, and often it takes a long time to find the right fit for your team's needs. When choosing a CMMS do your homework, and get an understanding of what your current and future requirement are, because you want the system to grow with your company's needs. Make sure you are aware of your price from the beginning and that there are no hidden costs. Just an FYI, there are those free versions of CMMS, but they come with very limited features and lots of extra hidden expenses. Having a vendor who has been in the business for a long time and has a good track record will save you a lot of time, money, and aggravation in the long run.
In order to use CMMS to save money, follow the dollars and identify where they went, looking at parts costs, inventory holding costs, labor/overtime costs, shipping costs, downtime costs, costs of quality issues, etc. By having an understanding of where money is being spent, you can determine the relative size of your cost-saving opportunities and create a plan of attack.
Conclusion
Investing in good CMMS software will hence benefit your business in more than just one way. The real value of the asset does not lie in its features or price but in its utility of the asset. CMMS assists in revealing flaws and boosting performance and life. By combining CMMS software with a good maintenance strategy, your business operations will run smoother than ever before.
The goal of CMMS software implementation is to increase the reliability of assets, improve processes, and ultimately, maximize return on investment. If you'd like to learn more about how to use CMMS to save money and take your equipment maintenance software to the next level, feel free to contact us to speak with one of our account managers and schedule a free demo.