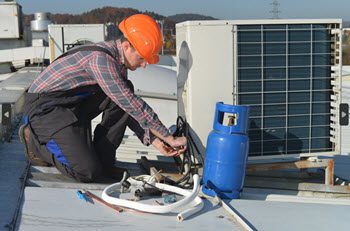 Commercial HVAC systems are a critical component of any business, providing heating and cooling to ensure the comfort and productivity of employees and customers. Regular maintenance is essential to keep these systems running efficiently and reliably. Here are some tips for maintaining your commercial HVAC system:
Scheduled Regular Preventive Maintenance
It's important to schedule regular maintenance for your HVAC system, ideally at least twice a year. This will help to identify and fix any potential issues before they become more serious and costly to repair. Some things that you should include in your maintenance checklist are as follows: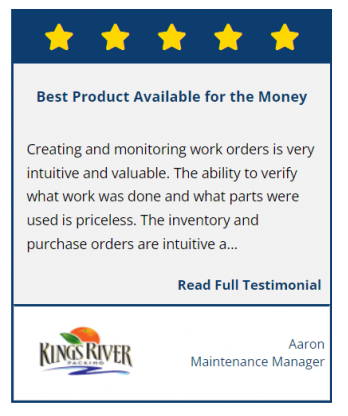 Inspect and clean ductwork

Inspect and clean coils

Check filters and make sure that doors are securely closed

Ensure proper airflow

Check registers for signs of mold

Lubricate moving parts

Calibrate thermostat settings, and check battery status

Check electrical connections

Inspect pipes and drains

Check for leaks

Colder areas in the country need to insulate HVAC pipes

Check system controls

Check refrigerant charge

Check the heat pump

Inspect fan blades

Inspect gas pressure, burner combustion, and heat exchanger

Listen for any strange sounds

Perform other tasks as directed by the manufacturer

Don't miss any maintenance repairs
End-of-Summer Cleanup
During the summer, commercial HVAC systems with exterior components can become damaged. Spend some time clearing away vegetation from on and around the system's external components before the warm weather ends, including bird droppings, tree debris, and other vegetation.
HVAC Cold Weather Winterizing
For those organizations living in colder areas, preventive winterizing procedures should be included in HVAC maintenance before the cold weather arrives to minimize problems. Using HVAC preventive maintenance software can help you save money on energy and other services. Neglecting to insulate HVAC pipes can cause frozen pipes to leak or burst, both of which require expensive repairs.
The above list of routine maintenance is a must, but some other things that should be included in your winter winterizing plans should include: (This is not a comprehensive list but these are some key things to help minimize downtime.)
Use compact fluorescent or LED lights in place of incandescent ones, which use less energy and last longer

Utilizing programmable thermostats to modify building temperatures according to usage

Using ceiling fans to direct warm air downward

Opening the blinds will allow sunshine to enter, heating the space.

Lowering blinds at dusk to keep heat inside

Shut down outdoor pipes

Insulate exposed pipes

Prep furnace

Change the HVAC filter

Inspect the flue system and make sure it is securely attached to the furnace.

Assess Efficiency
Risk of Poor Maintenance
You'll have to buy a new HVAC system sooner rather than later if you decide to neglect routine maintenance. A HVAC system typically lasts 15 to 20 years, but if it's not properly maintained, it could break down earlier. Regularly scheduled maintenance will increase the lifespan of your HVAC system and result in cost savings.
When a HVAC system starts to fail, the building's temperature will likely be too cold or too hot. If your business depends on customers, this will make them very uncomfortable and they might not return to your establishment. For businesses like manufacturing, etc., this will also make them feel uncomfortable, might be dangerous, and cause some health issues.
Defining HVAC Service vs. HVAC Maintenance
Needing HVAC service or maintenance refers to the necessity for repairs. HVAC Maintenance refers to preventative measures that help improve performance and extend the life of your system.
HVAC Services
When it comes to HVAC services, it's important to choose a reputable and experienced contractor. A well-functioning HVAC system is crucial for maintaining a comfortable environment in your business, and regular maintenance is essential to keep it running efficiently and reliably.
If you're in need of HVAC repair, it's important to act quickly to avoid further damage and costly repairs. A professional HVAC technician can diagnose the problem and provide fast, effective repairs to get your system back up and running.
In addition to HVAC repair, a reputable contractor can also provide HVAC installation for new construction or replacement of old, outdated systems. It's important to choose the right system for your needs and budget, and a professional technician can help you make an informed decision.
HVAC Maintenance
Regular HVAC maintenance is also essential to keep your system running efficiently and extend its lifespan. This can include all of the Scheduled Regular Preventive Maintenance tips that are listed above, along with any other manufacturers or company suggestions.
Don't let a faulty HVAC system disrupt your life or business. 
Benefits of Regular HVAC Maintenance
Preventive maintenance provides some of the following benefits:
Fewer repairs needed

Extends the life of your unit

Lowers utility bills

Air quality is improved

Healthier air

Saves money

Cuts energy bills

Improves air quality

Helps the environment (consumes less fuel
HVAC CMMS Software Maintenance Management 
A HVAC system typically lasts 15 to 20 years, but if it's not properly maintained, it could break down earlier. You'll have to buy a new HVAC system sooner rather than later if you decide to neglect routine maintenance.
Your HVAC system will last longer and cost less if you schedule routine maintenance checks. HVAC CMMS software maintenance management can help you stay on top of important HVAC maintenance work and reduce downtime.
With CMMS software, facility managers can easily keep track of everything that needs to be done—scheduling maintenance jobs, recording maintenance history, prioritizing tasks, and more.
By improving your preventive maintenance process, you can also minimize business disruptions and extend the life of your HVAC systems. This saves your organization both time and money.
With the use of a CMMS, you can create a strong HVAC preventative maintenance program that gives a thorough history of inspections, work, and repairs in addition to the costs and resources needed for the maintenance activities. In the long term, this implies that you'll have better knowledge to use moving forward to make better decisions, saving you time and money.
Maintenance Glossary of Terms and Definitions 
Asset Management Glossary of Terms and Definitions
Work Smarter, Not Harder – Optimizing Fan Maintenance With A CMMS
Top 7 Asset Management Challenges and Strategies for Managing Them