Planning, Organizing and Scheduling with
e

WorkOrders Cloud Based
Materials Management Software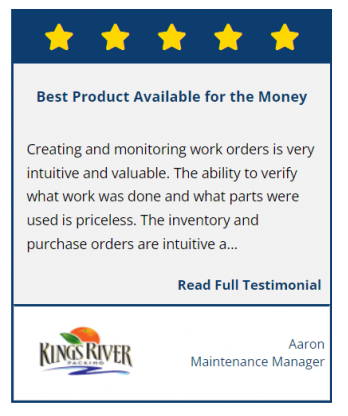 One of the toughest challenges for managers is developing and implementing a cost-effective system to manage parts and materials. With eWorkOrders CMMS software you can easily issue parts and materials to work orders, cross-reference materials to vendors, equipment, and vehicles. Always have access to your information through eWorkOrders web-based software through your computer, smartphones, and tablets.
Advantages of Materials Management
Easily track material usage on your work orders.

Manage your vendors and items you normally use.

Generate purchase orders with a vendor and/or customer pricing for items needed on your work orders.

Create a searchable catalog of commonly used items for quickly filling in a work order or spot buy.

Track vendor invoices and spot buys to record all costs against work orders and assets.

Better accountability on departments and materials.

eWorkOrders CMMS software provides a centralized materials management solution.

Using eWorkOrders solution to manage materials, enables the distribution of materials on a timely basis.