As a business owner, you are aware of the importance of routine maintenance throughout your facility. Keeping assets and equipment running at peak performance can be very expensive. Whether you run three pieces of equipment or hundreds, the basic concepts for reducing equipment servicing and maintenance expenses remain the same.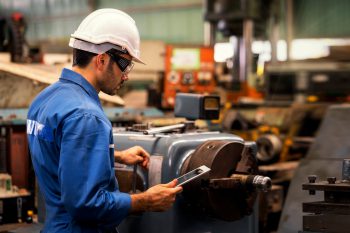 Regular maintenance increases production and efficiency, reduces accidents, and increases the lifespan of your machinery and equipment. Routine maintenance, especially for specialized equipment, can quickly add up to a sizeable portion of your corporate budget.
Below are some effective cost maintenance management techniques to help you manage your expenses more effectively and spend less.
Monitoring Expenses
This is easier said than done with so many people running for parts, and other unexpected expenses. Keeping an eye on spending necessitates accurate, thorough, and real-time record keeping. It's crucial to keep track of maintenance costs, whether you do it with a computer or pen and paper. Good records support wise decision-making. With proper record keeping, you should be able to identify which piece of equipment is costing you the most money by quickly calculating how much you've spent on labor, supplies, and components for each piece of equipment while you've owned it.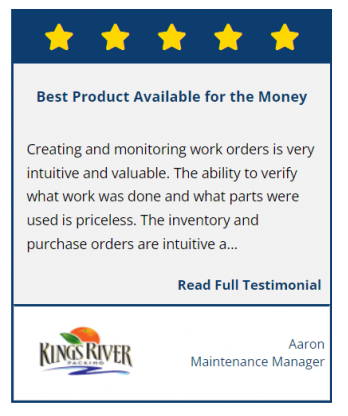 One of the best maintenance tools to do all of this work and more is computerized maintenance management system (CMMS) software. This software streamlines all of your processes and can be used for creating work orders, checklists, scheduling preventive maintenance, and managing spare parts inventory, all from your computer, Smartphone, or mobile device. Using this software will streamline processes, keep you on schedule, and is affordable. Using a cloud-based solution, you don't have to worry about any special equipment or managing updates, etc.
There are some companies using an alternative spreadsheet program like Access or Excel. With these programs, you can do a very limited amount of the same tasks as a CMMS. If you are looking for a more efficient and accurate platform to store and manage your data then use CMMS software which is more reliable and cost-effective.
Preventive Maintenance
Maintaining strict preventive maintenance schedules is one of the most important maintenance cost management strategies that you can follow. The best way to reduce workplace risks, equipment failure, and other unanticipated delays that could affect the safety of employees, or your business is through preventive maintenance. Maintaining top-notch facilities and keeping equipment operating at peak performance helps to avoid unexpected costly expenses.
Your owner's manual can be used to make a preventive maintenance plan in addition to detailing the right specifications for various equipment components. The Preventive Maintenance (PM) planning should be based on operating hours rather than the calendar. The issue with servicing equipment every predetermined number of months is that how much you use it can change. If you are servicing equipment every 30 or 90 days this may mean that you're under-servicing or over-servicing your equipment based on the actual number of hours the machine was in use.
Observe the Guidelines for Machinery & Equipment
The best approach to lowering maintenance expenses is to reduce the volume of reactive maintenance that a piece of equipment requires. Workers must be thoroughly trained on how to operate each piece of equipment. A piece of equipment's likelihood of breaking down or malfunctioning can be increased by overusing it or using it for purposes other than those for which it was designed.
Create Maintenance Checklists
A checklist helps ensure that maintenance has been performed on schedule and meets all defined specifications. This ensures that nothing is overlooked and that every piece of equipment receives regular, high-quality attention. A thorough maintenance checklist ought to include:
Location of the commercial vehicle, tool, machine, or equipment.

How recently it was serviced.

The tech that last serviced the piece of equipment.

Images illustrating problems or safety concerns during maintenance.

Notes or information regarding the particular repair request.

A section for signatures and contact information.
Operators should be instructed to identify and document any unusual sounds or leaks so that they can be fixed before they develop into a more costly repair. Make sure the technicians follow a checklist when performing this servicing to ensure that everything has been inspected and repaired.
Reporting
In order to reduce maintenance expenses, organization and documentation are essential. To accurately keep track of maintenance costs and repairs, users need to properly record any normal or urgent maintenance work done on a piece of equipment. The report may also contain comprehensive maintenance guidelines for specific pieces of equipment or facilities. With thorough records, you can monitor your maintenance and spot any equipment or facilities that might be costing you more to maintain than they are contributing to your bottom line.
Spare Parts Inventory
You can be wasting money on items you already own if your inventory is disorganized or filled with old and outdated machine parts. Spend some time going over your inventory and documenting what you have. Keeping unnecessary parts around that are no longer going to be used is just taking up shelf space. Using a maintenance management system like CMMS software makes it simple for you to keep track of how many parts and components you have and notifies you when it's time to place another purchase. Having this process streamlined and automated saves a lot of time and money.
Training Service & Repair Personnel
You can decrease the likelihood of accidents and equipment failures when everyone is aware of the proper usage of the machinery. You may lessen the need for repairs by teaching your employees how to use all of the equipment correctly and how to spot signs of wear and tear or malfunction. Using qualified technicians or mechanics that are trained in the correct procedures and practices needed to properly repair and maintain equipment will minimize downtime and the associated costs.
Take Nothing for Granted
Breakdowns happen, and no matter what you do you can't avoid them. When disaster hits and a piece of equipment has broken down or production stops, can cost you a bundle of money. The key is to be more prepared for these unexpected events so that you can avoid having to spend extra money for expedited maintenance services to meet production deadlines. You need to always be aware of how your maintenance department is running.
Make Smart Equipment Purchases
If you choose to purchase a machine that is less expensive up front, it can end up costing you more in the long term because it won't last as long. Keep in mind that it is not economically sensible to repair a piece of equipment for more money than the equipment would be worth if you sold it at its current value. If thinking about replacing an engine on a piece of equipment with a lot of age, it may be wiser to invest that money in a new machine with more up-to-date technology that will last longer. Of course, we all know that not everyone has the budget to purchase brand new equipment, but keep in mind when you are shopping for equipment that you have a qualified technician go over the machine thoroughly to ensure that you won't be encountering huge expenses.
Utilize Cutting-Edge Technology to Monitor Costs
A growing number of businesses are going paperless and employing technology to manage and analyze their data. Going paperless can help your business be more sustainable, and decrease human error in data collection. It is simple to understand exactly what you are spending money on thanks to software that transform your data into meaningful reports. Using computerized maintenance management system (CMMS) software gives you the ability to work with real-time information, which means you are working with accurate data. Using paper and pen reports, you are not working with actual real-time data, which can result in human errors, costing your company a lot of money.
Reducing Expenses
As a business owner, you need to cut back on wasteful spending, increase efficiency, and support your team's efforts with high-quality tools.
This is easier said than done, but here are a few simple steps to consider:
You can start by learning how frequently your staff inspects the equipment and how many issues they manage to identify and resolve without creating prolonged downtime.

By examining the level of upkeep, you may also determine how effective your training is. Having resources that are properly trained on repairs can save you a lot of time and money.

Try to assess and determine each piece of equipment and the reason for breaking down. It may have broken down due to wear and tear, general malfunctioning, or it may be the result of inadequate maintenance or incorrect use.

If inadequate maintenance is a major contributor, you should plan some additional training for the equipment operators, instruct them on how to properly operate the equipment, and show them how to spot problems. You need to ensure that your maintenance team is qualified and trained to service the machines.

Poor-quality equipment breakdowns will be a blatant indicator that you need to invest in more expensive machinery. When you factor in the cost of repairs and replacements, the price could be significantly lower.
Measurements of Success
How do you measure success in maintaining your equipment and reducing your expenses? Everyone has their own measurement of success but some of the most common measurements include
Maintenance Costs/Estimated Replacement Value


This tells you how much you are spending on a piece of equipment (material, labor, and operating costs) in comparison to how much it would cost to replace it with one that is the same age or newer.

Preventive Servicing Hours/Total Servicing Hours




This measures the relationship between the time spent on preventive maintenance and total maintenance hours.

Emergency Repair Hours/Total Maintenance Hours




This metric compares the hours of emergency repairs with the total number of hours spent on maintenance.
Summary
You can now start putting solutions into practice to be more efficient now that you are aware of the importance of maintenance for the smooth operation of your business and that there are ways to lower maintenance costs.
Of course, we all know that the best course of action is to invest in high-quality equipment, but we all know that this is not always possible due to budgets. But as we had mentioned, there are still ways to reduce maintenance expenses.
Once you have the equipment, arrange for training for the operators as well as the service personnel, who should know how to do the most fundamental checks.
By streamlining the instructions, giving the team checklists, and digitizing equipment data, such as manuals, check-up schedules, and product location, you can make sure that your procedures are simple to follow.
One of the best investments is computerized maintenance management system (CMMS) software to help you stay organized, keep track of your equipment maintenance, and receive alerts so that schedules are not missed.
About eWorkOrders
eWorkOrders is an industry leader in maintenance management software. We provide an easy-to-use, affordable and powerful, web-based Computerized Maintenance Management System (CMMS) solution that enables maintenance professionals to easily manage their maintenance daily operations within a centralized system. Our CMMS is scalable to accommodate growing organizations and multi-site maintenance operations meeting the needs of any size company throughout any industry.
eWorkOrders customers receive continuous support from our team of experts before, during, and after implementation.
CMMS – Free Demo
Running a successful and productive business requires maintenance and a lot of expenses. Your equipment's lifespan can be increased and your maintenance expenses decreased with the proper documentation and focus on preventative measures, inventory, training, and best-use practices.
If you have any questions or would like to learn more about how using computerized maintenance management system (CMMS) software can help you, please contact us today for a free demo.
Other Articles
Conveyor Belt Maintenance Checklist – Things You Shouldn't Forget
How to Avoid Overworked Machines & Unexpected Breakdowns
Overhead Crane Issues And How To Avoid Them
Preventive Maintenance Checklists – Important Tasks You Need To Include