Facility maintenance is one of the most crucial aspects when running a business. No matter what industry you're in, this can have a significant impact on your day-to-day operations. A broken piece of equipment can mean delays, low quality outputs, high expenses, and many other issues for your company.
This task is no easy feat for anyone especially with our current predicament due to the pandemic. This is why more and more organizations are incorporating Computerized Maintenance Management System (CMMS) software into their maintenance operations.  These are solutions that can automate, streamline and optimize any tasks related to maintenance.
In fact, a study by Report Ocean says that the market size for CMMS software will continue to grow in the next few years. From $720 million in 2019, it is estimated to reach $1260 million by 2024. Such a boost in demand shows just how essential these solutions can be for businesses in the coming months and years.
If you're one of those companies looking for that push to get one, look no more. Here are the benefits of CMMS software for your organization.
1.  Control maintenance operations remotely
The beauty of having everything digitized is the ability to do your work remotely. By connecting to the internet and the cloud, you can monitor and control your maintenance operations and keep your business running from anywhere. 
You don't have to worry about going to the office to get the documents and forms you need for work orders or service requests. In fact, you don't have to be physically present to know the conditions and statuses of all your assets. CMMS software like eWorkOrders can let you monitor and manage your assets from the comforts and convenience of your own home. It will provide real-time information and help you stay connected with your maintenance operations no matter where you are. eWorkOrders can even let you work through any of your preferred devices such as tablets, smartphones, and laptops.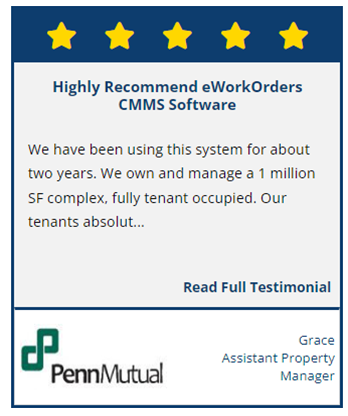 2.  Ensures consistent maintenance
With CMMS, your facilities will get the attention they deserve. The solution will keep track of all your maintenance operations to ensure that all your assets and equipment are in their best condition.
Some solutions will let you schedule and plan for regular maintenance. With this feature, you don't have to worry about remembering dates and timelines. You can simply be notified about an incoming appointment, so you won't be missing any required preventive care for all your systems, assets and equipment.
3,  Reduce cost over time
One of the advantages of routine maintenance is that it increases equipment life span. Likewise, it lengthens the period of deterioration. It can keep all your assets in its most efficient performance for a longer period of time. This means you don't have to worry about costly repairs for major damages and serious malfunctions in the long run.
Emergency repairs are often more expensive than routine check-ups and tunings. Having their maintenance pre-planned ensures that you are in complete control of your expenses. You don't have to worry about going over your budget just because of some unexpected setbacks. With CMMS, you can set aside the appropriate costs for maintenance and stick to your plan.
4,  Lessen delays in business operations
Unexpected breakdowns can result in unscheduled downtimes. This, in turn, can cause major delays in your business operations. Without a consistent and effective maintenance operation, you might suddenly find yourself in a rut.
Don't let one mishap disrupt your business' workflow. By learning how to use CMMS software effectively, you can avoid such setbacks from unplanned interruptions. The solution can alert you early on of possible issues regarding your equipment or asset. This will give you ample time to prepare alternatives in place while it goes to repair. Likewise, consistent maintenance can lead to fewer breakdowns and performance decline in the long run.
5.  Makes documents easily accessible
CMMS software can also provide a centralized and digitized database for all your files, forms, and documents. This allows you to eliminate paperwork entirely and free your office with unnecessary clutters. The software ensures that no file gets lost in the sea of data and can keep them secured by providing backups for all documents.
Having them stored digitally makes it easier to organize and categories your documents. Gone are the days of rifling through towering cabinets and stacks of folders. With a couple of clicks, you can retrieve the files and forms that you are looking for.
With eWorkOrders, all necessary paper trails are stored in the system. From work orders to purchase orders to materials documentations, you and your employees can access them anytime and anywhere. This lessens delays and allows for immediate actions on situations that need urgent attention.
6.  Streamline maintenance process
Crush inefficiencies by optimizing and streamlining workflow for maintenance operations. CMMS software does that by automating certain tasks and processes that require constant time and attention. This frees up your employees to do other crucial responsibilities and tasks without worrying about possible bottlenecks in the operations.
The various tools and functions offered by a CMMS can range from scheduling appointments to monitoring the conditions of your facilities. Likewise, it can streamline purchasing procedures by creating, sending, and managing work orders automatically. You can also connect easily with vendors for delivery of parts and replacements and manage your employees.
7.  Improve overall health and safety
Poor compliance from safety and health protocols are said to be the top cited violations in the workplace, according to the Occupational Safety and Health Administration (OSHA). Nonetheless, a CMMS software can give you that peace of mind when it comes to the safety and health of your employees.
It does so by delivering timely reports regarding the conditions and statuses of your operations. It can also generate safety instructions and risk assessments to reduce non-compliance from the industry's safety standards. This, in turn, can reduce risks of penalties from breaking legislation. With all your assets, equipment, and systems in their top condition, there are less chances of accidents or anything dangerous happening within the workplace.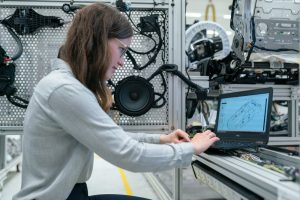 Keep things in order
By keeping all your facilities in working order, you ensure that your business runs smoothly. It lessens chances of encountering debilitating problems in the long run and prevents delays along the way.
This task can be daunting especially nowadays where the pandemic limits travel, face-to-face contact, and many others. With this, you might want to think about using a CMMS software for your company. Its benefits show just how practical and efficient it is for any business, especially with our current situation. If you're hesitating because you're new to the concept, you don't have to worry about the learning curve. There are countless CMMS software training offered by the solution itself.
If you're hesitating because you're new to the concept, you don't have to worry about the learning curve. eWorkOrders got your back. The solution offers free CMMS software training to anyone who installs their program. 
eWorkOrders can make it easier for you to keep your operations running smoothly no matter where you are by giving you access to documents from the comforts of your home and preferred devices. It automates tasks, so you can reevaluate responsibilities and designations to your employees. And ultimately, it ensures that all your facilities are always in their best shape. Schedule a demo now to see how CMMS software can optimize your maintenance operations.
To make it even more effective during these trying times, you can pair off your CMMS software with this list of 20 best tools to manage remote employees. After all, a business is not only run by its facilities but by the people as well.