8 Reasons How System Integration & CMMS




Can Improve Productivity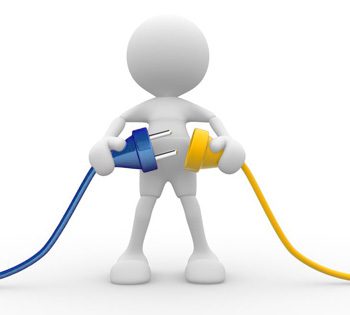 In today's business world, Computerized Maintenance Management System (CMMS) software plays a very important role in building successful collaboration with other computer systems. This leads to better operational management of your service department while improving processes, increasing employee efficiency and productivity, and lowering costs. Today, companies are looking for more efficient ways to improve processes within their organizations and individual departments. Some departments, such as accounting, maybe using specially designed software to help them better manage their business applications. With modern software, different computer systems should easily be able to communicate with one another securely so that managers in the various departments of any organization can select the very best software that meets their specific needs. With integration, companies now realize they can have centralized data without having to centralize their software packages into a jack of all trades software program. Centralizing software reduces efficiency and can be a tremendous waste of money and time and resources trying to implement. Centralizing software has huge risks that can easily be avoided with data integration where different computer systems share the needed data between each other.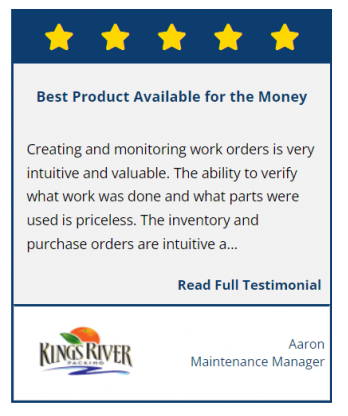 Today, the power of CMMS software makes it easier to integrate and share specific data from multiple system applications both within and across separate departments. The eWorkOrders CMMS software not only does the best job at managing your service department's operations, but it also can automate data integration with the other systems within and outside of your service department.
Are you ready for CMMS System Integration?
What Is System Integration
System integration is the sharing of needed information between the different software applications so that you can use the best software for your specific applications. The objective is to access data in real-time, streamline processes, eliminate the task of entering duplicate data into numerous systems, reduce errors and save time.
There are many applications that can be integrated with CMMS, below are a few examples:
CMMS & APIs
Through a CMMS API, users can fully leverage their CMMS by integrating it with any hardware device or software application. Whether importing data directly from machine sensors or exporting data, our platform allows users to unlock the full power of your business assets and infrastructure.
Condition-Based Maintenance
Condition-based maintenance uses sensors and meters to track actual equipment usage, such as run hours and mileage, as well as real-time equipment conditions, such as vibration, temperature, and pressure.
Using a CMMS to communicate with any production system, including PLCs, SCADA systems, and industrial sensors eliminate the uncertainty of manual readings.
ERP Systems
Enterprise Resource Planning (ERP) software organizes all the different elements of a business, like inventory, accounting, sales, human resources, and more. The main business function of ERP Systems is accounting.
Connection your CMMS into an ERP enables you to see data from every part of the organization, and the rest of the organization can see relevant information from the maintenance team. An ERP streamlines the process of purchasing, organizing, and spare parts inventory management.
Other Third-Party Integration
Many organizations have their own specific applications that they would like to integrate with their CMMS. There are many technologies used today to connect CMMS software with other software applications, but integrating the systems depends upon a company's needs and budgetary limitations.
This world of CMMS third-party integration has opened up new opportunities for maintenance managers who want to further automate their operations. The improved CMMS integration offers these benefits and more for maintenance organizations:
Benefits of CMMS Systems Integration
1. Access Through One Portal
One user-friendly interface makes it easier to access multiple systems and reduces the chance of errors.
2. Energy Efficient
CMMS programs that interface with existing energy management and control systems, allow for condition-based monitoring of equipment, making necessary adjustments or repairs to equipment can reduce energy consumption and bring significant energy savings.
3. Reduce Labor Costs
With the streamlining of operations and better time management, companies see a reduction in overtime and other labor costs.
4. Real-Time Data
With the centralization of data, information is updated in real-time and accessible 24/7 from anywhere.
5. Performance & Better Data Analysis
Information is gathered and shared instantly across organizations, giving organizations accurate information immediately to make business decisions.
6. System Collaboration
The integration of systems creates a workflow of information for specific teams and members, providing more accurate tracking, reducing labor time, minimizing errors and providing for easier data analysis.
7. Access to Multiple Locations
With CMMS integration you have access to multiple sites throughout any location.
8. Improved System Security
The integration of systems in a CMMS gives users one system to easily manage their security tools and permissions.
CMMS Systems Integration Concerns
CMMS System Integration can be very easy or very complex and depends on the complexity of the application. Some integrations may depend on importing a spreadsheet, where other applications may require the skills of an IT manager to make the links between the databases of the systems.
Once systems have been properly integrated, the system should run seamlessly. There may be potential problems as the integrated applications are upgraded to newer versions, but the company making the change will generally provide the necessary information for any modifications.
CMMS Integration Tips:
eWorkOrders is a leader in CMMS software providing the tools that simplify the integration process for numerous applications. The ability to import and export data from other files, applications, and databases, has made it easier to integrate maintenance software with accounting, purchasing, payroll, and other software systems.
With the new era of CMMS integration, this gives maintenance operations managers the opportunity to improve communications and automate administrative tasks. Today's powerful eWorkOrders CMMS software makes maintenance operations and tasks more manageable and affordable. The eWorkOrders team is here to take you to the next step and will analyze your system requirements and provide a solution for your CMMS System Integration.