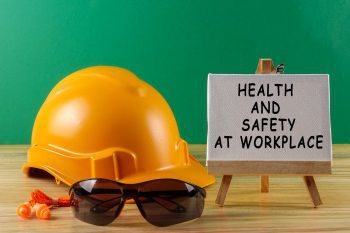 As facility managers are working frantically to get their company environments back into operations, on top of the normal tasks they are now facing new challenges. That well-organized facility manager who always took good care of routine tasks has now been charged with managing employees in the workplace through new remote working procedures. In addition to this new challenge they have to meet the CDC requirements of keeping their environment safe with additional sanitization and social distancing for those existing workers – What A Superstar!
Unfortunately, these tasks and requirements will continue for a while and have now become a part of their daily routines. Managing and keeping track of all of these changes is even a bigger nightmare.  Being closed for so many months, it is time to check facilities and existing equipment for any issues.  You need to get back up and running quickly, but also you need to ensure that equipment is properly maintained.   One of the greatest tools available today is having a good Computerized Maintenance Management System (CMMS) to help you manage all of these tasks through detailed documentation, tracking and streamlining of your processes, and keeping you on schedule. To help you out we have identified a few things to add to your checklist in getting your facility back in operation.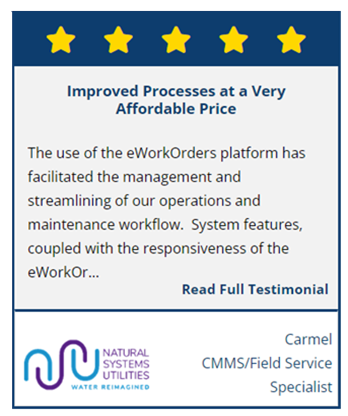 Facility Managers Checklist After COVID
(Some things to add to your checklist.)
Workplace
Employees or customers all have concerns about returning to work or visiting a facility.  Not only does the facility manager need to manage all of these tasks to make everyone safe, but providing clear, concise communications on your safety procedures must be a top priority to eliminate the fears that people have today.
Building Maintenance

 
Check fire and life safety systems to make sure your facility is secure.

Proper cleaning of floors to make sure that the disinfectant meets EPA criteria against COVID-19.

Deep cleaning of common areas.

Check the outside environment to make sure that it is clear and free of any debris or anything that might cause an accident.

Social distancing workstation guidelines and changes that need to be made in the workplace.

Define vendor processes and procedures, dropping items off, picking things up, vendor interaction with employees and restricting areas.
Building Sanitization
Evaluate janitorial schedules, daily cleaning practices, spot sterilization, and workplace-specific sanitizations standards. Assess your plan in great detail and make the determination if this is enough or if you need to make additional changes.

Processes and procedures for cleaning and disinfecting common high traffic areas, like doorknobs, vending machines, desks, etc.

Sanitization processes for shared equipment such as kitchen appliances, printers, copiers, etc.

Having cleaning supplies that meet the guidelines to address the

CDC sanitization requirements. 
HVAC and Forced Air Quality
Air quality is a major concern for facility managers, to ensure that the environment is safe.

Be sure to observe best practices during this time: HVAC guidance from the American Society of Heating, Refrigerating and Air-Conditioning Engineers (ASHRAE).

Set procedures for the replacement of HVAC filters with high-efficiency options

(Covid-19 Workplace HVAC Checklist),

as well as service and maintenance to ensure efficiency. Air affects the entire building, which means that facility managers need to ensure the higher air quality in preparing for a safer environment.
Workplace Social Distancing
Evaluate the workplace and see what areas need to be reconfigured to meet the social distancing guidelines.

Assess these new changes, expenses associated with these changes and the effects of budgeting to meet any extensive expenses.
Employees & Customers

 
Identify and plan to accommodate any health screening procedures that need to be put in place.

Evaluate the plan of phasing in of employees back to work, to ensure their safety.

Assess the needs and develop a plan to accommodate high-risk employees returning to work. Do they need special accommodations?

Define procedures and communications regarding affected employees or customers.

What are the procedures put in place for stay-at-home employees?

Define the procedures for ordering and managing masks, gloves, face shields, hand sanitizer, etc.

Facility managers need to constantly review the guidelines from the CDC, WHO, OSHA, ASHRAE, and various other influential organizations, revise plans, and communicate the changes to employees, customers, etc.

Provide easy access to personal hand sanitizer and masks.

Define any changes to our guidelines due to social distancing. (i.e. Staggered work and lunch hours, workweeks, etc.)

Define customer or visitor guidelines and procedures.

Define procedures regarding employees or customers not abiding by COVID guidelines.

Have an understanding and complying with Occupational Safety and Health Administration (OSHA) record-keeping and reporting obligations.
Communications
Create a clear communication plan that will allow employees and customers to understand how the organization plans to reopen or establish business processes.

Define social distancing policies for employees, customers and visitors.

Define workplace safety and disinfection procedures.

Establish communications procedures regarding any affected employees and customers.

Communications of any changes in guidelines or processes.
Managing The Distributed Workforce

 
These are just some of the tasks that facility managers are adding to their daily task lists.  There is an even greater need to protect employees, keep environments safe, keep equipment running at peak performance, ensure that everything is documented for inspections, make sure inventory is well stocked and the bottom line is that companies need to work smarter and be prepared.  Having Computerized Maintenance Management System (CMMS) software in place is the key to keeping your maintenance operations working through any disaster.  CMMS software technology provides organizations with the tools to help streamline processes, improve productivity, keep you connected with your team and your business operating more efficiently.  Your family and employees are the most valuable assets that you have.  Your business is the second most valuable asset.  Implementing a CMMS helps businesses take control of their maintenance operations and unleash the power of the system to enable you to manage your business operations from anywhere through any disaster.