January 2023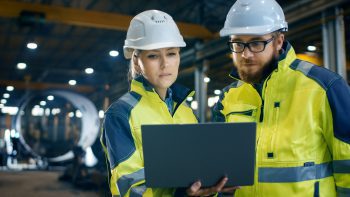 Checklists for maintenance are an important tool for ensuring that equipment is properly maintained and maintenance teams have completed tasks on time. Checklists can help to save time and money by assisting with the early detection and resolution of potential difficulties.
The following are some advantages of adopting maintenance checklists:
Improved system performance: Performing routine maintenance on a system helps to ensure that it is running as efficiently as possible, which can lead to lower energy bills and better indoor air quality.
Increased system lifespan: By spotting and fixing possible problems early on, proper maintenance can make the system last longer.
Reduced downtime: By preventing malfunctions and reducing downtime, regular maintenance can help to reduce costs associated with lost production.
Regulation compliance: Many industrial HVAC systems are subject to rules and requirements that call for routine maintenance. A checklist can be used to guarantee adherence to these rules.
Safety: Regular maintenance can help to guarantee that the system is safe to use, thereby shielding the general public and employees from any threats brought on by broken HVAC systems.
While having a checklist is vital, it's equally important to have a professional go through it because they have the knowledge and experience necessary to carry out the inspection and maintenance duties correctly.
Some checklists that we have put together include:
Maintenance Tips To Help Prolong The Lifespan Of Pallet Jacks
Commercial HVAC Maintenance Tips & Checklist
Conveyor Belt Maintenance Checklist – Things You Shouldn't Forget
Preventive Maintenance Checklists – Important Tasks You Need To Include
Most Common Industrial Boiler Issues & How To  Fix Them
Importance Of Laboratory Maintenance
Common Chiller Issues & Solutions