September 2021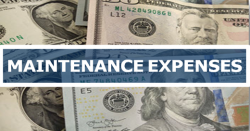 Maintenance costs are a significant part of an organization's budget and are usually the first department that encounters cuts. Cutting costs is only part of the solution, organizations have to work smarter and look at more innovative ways to work more efficiently and boost their return on investment.
Reducing maintenance costs is not just looking for places to cut costs; it is finding creative ways to make your investments deliver better returns.
Some ways to reduce maintenance costs include:
Getting Rid of Spreadsheets
If you are still managing your maintenance and facilities operations using spreadsheets this can be costing you more money than you think!  A lot of organizations start out by managing their maintenance and facilities using spreadsheets. Spreadsheets are part of a standard computer software package and are easily available. As businesses grow, keeping ahead of the competition, spreadsheets may not be the most effective way to keep up with the complicated demands of managing operations.
Spreadsheets take a lot of processing time and analysis of data, risks of errors are extremely high and are not suited for mobility, which affects team productivity and the reliability of the data.
Reduce Reactive Maintenance
Reactive maintenance also referred to as breakdown or corrective maintenance is performed only when the equipment has failed. This means no regular maintenance or repairs have been scheduled or planned to reduce breakdowns.  This means that technicians may be spending a lot of hours doing reactive maintenance instead of proper planning.  Equipment breakdown wastes a lot of time, slows down production and is costing you money.