September 2021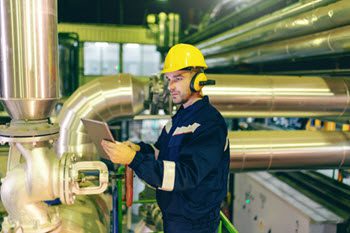 Maintenance management is the core of your business. Not managed right it can cost you a lot of time, money, and sometimes your business. The maintenance management experience today is very different from that of spreadsheets, notebooks, pencils and paper. With the centralization and mobility of data, businesses are looking at a web-based Computerized Maintenance Management System (CMMS) to manage their maintenance operations.
No matter what size business or organization you have, the number of locations, or where in the world you are located, companies have similar goals:
More on applications by industry.
Keep detailed accurate records of all assets.

Schedule maintenance tasks and activities, maintain historical records, and keep track of work completed.

Store all data such as work orders, history, manuals, etc., in one centralized location, and have the ability to access the information at any time from any location, via computer, smartphone, or mobile device.

Generate desired reports.

Implement a program where all of the users are comfortable using the solution.

Protection against cybersecurity.
Why you need a maintenance management software?
Without maintenance management, there can be significant delays in products and services, disruption to business operations, and an increase in expenses. Maintenance management helps companies organize and manage time and costs, to ensure the efficiency of processes and procedures while maintaining resources and controlling costs.
What is the best maintenance management solution?
Moving from spreadsheets, paper and pencils is a big step. Adopting computerized maintenance management system (CMMS) software is the first step towards streamlining and making maintenance operations at your facility cheaper, more effective, and more efficient. More on effective maintenance management.
If you would like a better understanding of CMMS software you can read this article on "What is a CMMS".
Read more about the features and how they can help you manage your maintenance operations more efficiently.