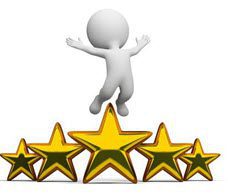 Consistently Rated The Highest Web-Based CMMS Software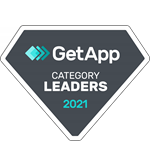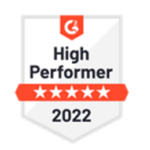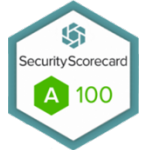 Best Product Available for the Money
Creating and monitoring work orders is very intuitive and valuable. The ability to verify what work was done and what parts were used is priceless. The inventory and purchase orders are intuitive and a must as well. Being able to track on-hand inventory and how it flows is extremely valuable.
We Choose eWorkOrders due to its superior ability to record the purchase and tracking of inventory. Also, the work order information was much more detailed and easy to use than anything out on the market. The tech support is amazing as well! They ALWAYS respond to any issue or suggestion that we have in a timely and professional manner.
The implementation of this system has allowed us to document the work we perform on our plant equipment both for maintenance and for safety records. We now can historically track all parts used and time spent on assets. We also have detailed records of the company assets as well.
The inventory portion allows us to order and track inventory as well as accurately cost what we use and check vendor pricing.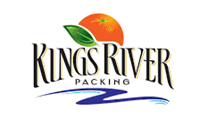 Aaron
Maintenance Manager
class
Best Asset Management System and Easy-To-Use
I found the training videos and Gerry at the support desk/phone call away, to be VERY helpful in helping me navigate through the system. The videos allowed me to "search by name" and anyway I inputted the subject under "search", it directed me to a video that helped. Gerry was GREAT, very patient, and knowledgeable both via the phone and emails, so their support is excellent.
At Mount St. Josephs we only use the asset / preventative maintenance side of the program, but it is easy to input from inside eWorkOrders as well as upload from an excel spreadsheet. We have over 10 buildings/properties to maintain, so it is very simple to set up each building & assets associated with that building. It allowed me to capture as little or as much data on an asset (boiler for example), attach manuals, set up a schedule to automatically send a reminder to do the PM, close the PM once the work was completed along with comments. It allows YOU or maybe a plant manager to see what has been captured. Long-term plans are to have our maintenance crew use the handheld device (IPAD) to access the system remotely. As of now, I print whatever PM is generated and handoff to the appropriate crew member. You can generate reports to track orders, assets, buildings, etc.
It's very easy to use to set up your team members for assigning a task and tracking, as well as communicating via email to anyone who needs to be in the know.
The initial setup may take you a little time depending on how much data you have electronically already. We have over 1000 assets listed. The previous admin had uploaded all of them, and my job was to backfill missing data/ set up the schedule. Due to budget constraints, we are not at full staff and a real technician inputting some of the data would have been nice (that's our problem, not eWorkOrders!).
I found the system easy to use, with multiple functions that haven't even been used yet, but great support to get you what you need.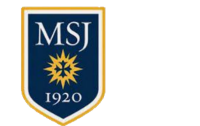 Fran
Maintenance Manager
eWorkOrders is Fantastic
You guys are fantastic and everyone should know it.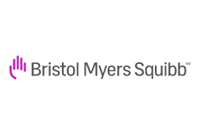 Star
Starr
Global Systems Administrator
Easy-To-Learn and Easy-To-Use
eWorkOrders is super easy to learn and use! it is very easy to setup as well. They provide excellent customer service. When I have a question or concern they respond within hours not days. That's huge for me.
They always care about what we the customer wants. I could not ask for better support. The product is super.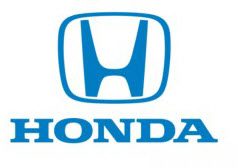 Ryan
Maintenance Manager
McDonald's Streamlines Processes With eWorkOrders CMMS Software
For the last 24 years, I have been managing the maintenance and repair of over 42 McDonald's restaurants. The eWorkOrders CMMS has streamlined many processes and improved productivity in the management of service requests, work orders, and communications between my team of 7 maintenance technicians and the restaurant GMs. Before the implementation of eWorkOrders, we were keeping individual lists at the various stores on repairs and requests. Having to manage all of the maintenance for all of these facilities, equipment, coolers, etc., left me and my team with some very long lists to manage. Although we thought that the process was working fine, we knew that there had to be a more efficient way to manage our facilities. After meeting with Norm, my account representative, he understood my challenges and did a demo of eWorkOrders CMMS software that showed me the capabilities and how eWorkOrders could improve my existing processes. We decided to implement eWorkOrders throughout our restaurants. That was the best move I have ever made! The store GMs all love knowing that all of their requests they entered into the eWorkOrders system are being tracked and will be completed in a very timely manner, including the ordering of parts, etc. With the robust standard set of reports, we can now track activities at the individual and store level and analyze the data for improvements. Being able to put in a service request and manage work orders from a mobile device is just awesome! I wish I had eWorkOrders years ago. Thank you, Norm for your help and professionalism in getting us up and running with eWorkOrders. Norm is always available when I have questions or issues to improve what I'm doing since I'm not the most proficient person when it comes to computer stuff. The good news is you don't have to be. Hope I'm not sounding like a salesman because I'm not, I'm just a very satisfied customer.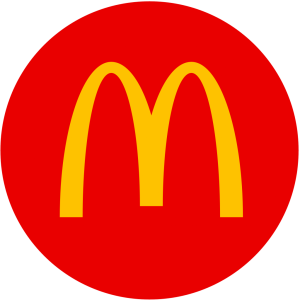 Mike
Facilities Manager
Best Camp Software and Support Team
I only have good things to say about the service. The support that we are given is just incredible. Jeff took the time to work with me to fully understand our needs and came up with a solution that not only met my current requirements but anticipated expansion for growth. The system is so user-friendly and not complicated. With so many features, we are continually looking at our current processes to see how we can improve and streamline more tasks by using the eWorkOrders CMMS solution. I am just amazed at the quality of technical support that we continue to receive from this team.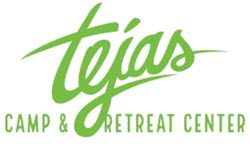 Mike
Facilities Director
We Love eWorkOrders User-Friendly Interface & Feature-Rich Platform
I want to thank you for providing a great product and customer service. The eWorkOrders CMMS program has provided our tenants with an exceptionally reliable online work order system for years. The software is very user-friendly for the end-user. Information Professionals designed a feature-rich platform specific to our needs with expansion capabilities. This is a product I will recommend for years to come.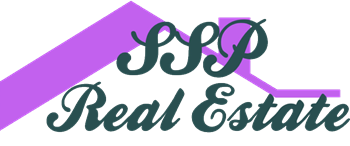 Todd
Facilities Manager
Fantastic CMMS Software – Outstanding Support Team
You guys are fantastic and everyone should know how great your service is and your customer support.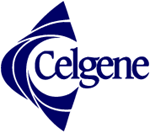 Starr
Global Systems Administrator
Excellent Software! Excellent Technical Team!
We are a franchise operator for over 400 restaurants including, KFC, Pizza Hut, Taco Bell, Tim Hortons, A&W and Long John Silvers. Our Account Manager, Norm Stepp walked us through the eWorkOrders CMMS software platform. Excellent! Norm, as well as most of the eWorkOrders team, are seasoned users of eWorkOrders. The implementation was quick and easy. During setup, Norm brought his expertise and provided some great recommendations and tips to help us get even more out of the system. It is a real benefit working with someone who has actually used the system. We were up and running very quickly and even the non-technical customers found it extremely easy to put in service requests. eWorkOrders came with a lot of robust features, at a very affordable price. Since using eWorkOrders we have:
• Streamlined our Maintenance Operations
• Controlled and Reduced Expenses
• Extended Equipment Lifecycle
• Increased Efficiency
• Managed and Controlled Contract Expenses
• Increased customer satisfaction
I can see why eWorkOrders is the Highest Rated CMMS software solution Excellent Software! Excellent Team!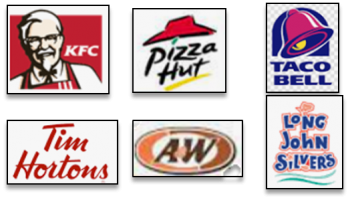 Jim
Maintenance Director
eWorkOrders Takes Care of Their Customers
eWorkOrders has been providing amazing service to Celgene for about 12 years now and I know you are used to me saying how wonderfully everyone on the team takes care of me and takes care of Celgene as a whole but today I really have to highlight how Rachel Stein (technical specialist for eWorkOrders), was able to completely save the day. I won't bore you with the details but I will say that today she was truly a miracle worker and lifesaver! Rachel is a National Treasure 😊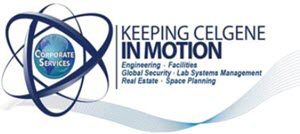 Starr
Global Administrator
eWorkOrders Helps Satisfy Regulatory Requirements
We looked at several CMMS packages before settling on eWorkOrders. We needed a program that we could set up quickly and get moving on to satisfy regulatory requirements. eWorkOrders had our back. With the provided training and set-up support, we met our deadline and are now fully running with the software.
In a past life, I was a database manager and I believe I have kept up in most areas of information technology. So I think I'm qualified to say that this software has been designed with the end-users in mind. It's easy to set up and easy to maintain. The real selling point though is the company's customer support. From the first email reply onward, the customer support has been phenomenal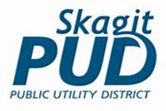 Jamie
WTP Superintendent
eWorkOrders Was Made For Us!
We were looking for a software solution that not only met our needs but was also flexible, scalable and affordable. We've had the eWorkOrders CMMS software now for more than five years and the reliability of the software has been beyond our expectations; along with the Customer Service we received.
Yovanny
Director of Applications & Data Management
Automotive Parts Maintenance Management Streamlined and Simplified
eWorkOrders has streamlined and simplified my job as a Maintenance Planner / Scheduler. Implementing their CMMS software was simple, user-friendly, and efficient. I am able to manage, maintain, and schedule my corrective work, preventative maintenance, critical assets, and employee information, all important documentation, and utilize many customized reports with one system. I love that they are constantly updating and improving the system. Any questions – they'll answer them quickly! No long waits. Great system and great team!

Angie Maintenance Manager & Scheduler
Airport Facilities Maintenance Team Loves the Simplicity of Setting Up PM
I have worked in the Airport Facilities Maintenance Department at two different airports over a span of forty years. While being employed at these two airports, I have held positions of being a technical worker, supervising and now managing airport facilities. I have experienced the problems of having no work order system, manual paper system and some automated work order systems that were not user-friendly. About ten plus years ago, I started using eWorkOrders and recognized quickly; it is a system that was designed for skilled and non-technical employees to use. The front end of the system was very users friendly for our tenants, and administrators to use when putting in a work request from any web-based device. Our technician enjoyed the ease of closing the work order and tracking historical data. As the Facilities Manager, I like the simplicity of setting up preventive maintenance schedules and monitoring the fixed Assets. eWorkOrders technical support was always on point and was very professional in solving problems in a timely fashion. In my opinion and the opinions of our facility maintenance employees, we feel that every organization can benefit from using the eWorkOrders System.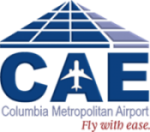 Thomas
Airport Facility Manager
Improved Processes at a Very Affordable Price
The use of the eWorkOrders platform has facilitated the management and streamlining of our operations and maintenance workflow. System features, coupled with the responsiveness of the eWorkOrders technical team to custom solutions, have enabled our company to increase productivity and efficiency, integrate data with other systems, improve facility maintenance communications, streamline our business processes, and to perform continuous process improvement benchmarking through KPI analysis.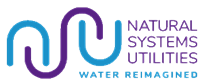 Carmel
CMMS/Field Service Specialist
Saved $150,000! eWorkOrders Understands Customer Requirements
eWorkOrders saved my client (Virginia Department Of Transportation) over $150,000 a year in headcount alone! Before they implemented eWorkOrders, VDOT was managing multiple systems, with multiple platforms. Being a government facility, they are very conscious of budgets and expenses. With the eWorkOrders CMMS solution, they have all of their inventory and asset information, documents, schedules and information stored in on centralized location that can be accessed from anywhere – at any time! Through the implementation and the ease of use of eWorkOrders CMMS centralized solution, they no longer needed multiple people managing multiple legacy systems and were able to reduce their headcount and utilize these employees in another area. Overall the system saved time, money and increased productivity and efficiency.
It has been great working with the eWorkOrders Team! They understood my customers' needs and requirements, budget constraints and worked with them to quickly get them up and running on the software.
I highly recommend this team for any company that really wants to achieve success with a new CMMS solution. It is really nice to work with a team that listens to what you want and need and delivers a solution with an exceptional outcome! eWorkOrders is in the business of successfully assisting organizations through the implementation process and making sure that customers are comfortable with their system. eWorkOrders has the best professional technical and management team who all work together to ensure customer satisfaction!
Rhet
President
Impressed With Ease-of-Use, Robust Features & Great Team
Whenever we acquire a new site, one of the first things we implement is eWorkOrders. It's the best way to service the employee population.
eWorkOrders keeps all of our work order requests organized and the ease of assigning work to multiple groups fosters collaboration amongst the various maintenance trades.
.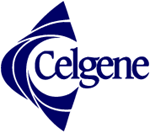 Starr
Global Systems Administrator
Outstanding! Great for the Pharmaceutical Industry
One of the best customer service experiences I have ever encountered. I would highly recommend this company and I have been using them and their product eWorkOrders for many years in the pharmaceutical industry. Very user friendly and the product was customized to my own needs with a very quick turnaround time. They have even made recommendations on how we could enhance our utilization of the system for our very diverse needs. I give them 5 stars only because there were no options for more!!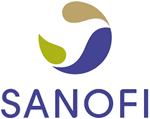 Adam Maintenance Manager
Easy-To-Use, Affordable, and a Fantastic Support Team!
This is a wonderful system. Extremely user-friendly. And the Customer Support is always available. I would recommend this system for anyone looking to implement a new work order billing system in their office.

Muggs Assistant Property Manager
CMMS Preventive Maintenance Software Keeps Us Running Efficiently
I have been using the software and services of Information Professionals since 1997. During that time they have provided a stream of continuous innovation in plant management. The preventive maintenance module helps to keep the central utility plant operating at peak efficiency with minimal equipment downtime. Reports let us know what work needs to be done and how our workers spend their time. eWorkOrders has been a tremendous help to our organization and I highly recommend it.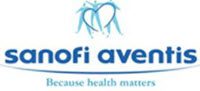 Robert
Maintenance Manager
Our Zoo Has Become Easier To Manage
eWorkOrders has been a great tool for us to begin to get a handle on our work orders, no special software is required which our IT dept. loves. Our customer communication has improved greatly. The ease of use has helped us with the transition from paper work orders to electronic. The reports help us to track our progress in many areas and we are better able to provide updates to management.

Andrea
Asst. To Director of Park Operations
Processes Have Been Streamlined & Productivity Has Increased
The eWorkOrders system has really helped us organize our Laboratory Services request process. The scientists access it through the intranet site and easily request chemical deliveries, hazardous waste pick-ups, glassware washed, items autoclaved, etc. Once the scientist's initial order is placed they do not have to re-enter their specific information – only the specific request. We have had nothing but positive comments regarding eWorkOrders request system from our customers and tracking of work requests have also been simplified by using this system. Jeff stays in touch with us on a regular basis to see if we have any issues and the system is user-friendly.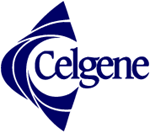 Starr
Global Systems Administrator
eWorkOrders CMMS Is Exceptional – Customer Support Is Fantastic
They could get it up and running the same day. Very full-featured. Excellent support that understood not only the product, but also my real need for it. In other words, they took the time to understand my business, not just sell their solution. Responsive, easy to understand and easy to reach. Exceptionally good value. We have tried both the Timberline and MRI service management modules and we find this product 100x easier to use. We have been very pleased since we first started using it. Not only is the product very good, but the service is over the top good. I was trying to develop a custom solution with a programmer and wasted dozens of hours and thousands of dollars to get way, way less functionality that is delivered by this product.

John
CEO
Highly Recommend eWorkOrders! Plug And Play Application – Very Intuitive
Very simple to use system. Support is very responsive. Requests for new reporting is met with enthusiasm and created very quickly. Suggestions for changes/improvements are considered and acted upon quickly. I am very glad I chose this system for the museum. I would absolutely recommend this system as a plug and play application that is very intuitive. I have used other CMMS in the past, and I can tell you that I spend little to no time with application problems; this web-based system is the way to go. Let the experts maintain the foundation while I focus on my business.
Mike
Director of Facilities & IT
Detailed Reports Are Easy To Generate And Saves Us 18 Hours a Month
eWorkOrders saves me 18 hours each month doing my customer chargebacks. A couple of clicks and one simple report generates a detailed listing with all our general ledger codes and monthly charges for our accounting department.

Betty
Maintenance Operations
Easy Access To Work Orders and Real-Time Information
After years of struggling with an out-of-date paperwork order system, we decided to go with eWorkOrders. Since going online with eWorkOrders church members and school staff are able to open work-orders and get timely feedback almost instantly. Our maintenance staff is able to easily inform the originators of the progress on their work order. It is nice to have the best of both worlds.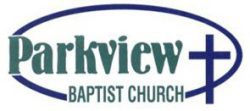 Rev. Dan
Associate Pastor/Administration
System Is Very Easy. Support Staff Is Fast, Understanding & Efficient
I have been using "information pros" systems for several years and found the customer interface friendly and easy to use. On the rare occasion that I had an opportunity to use their support, they were fast, understanding and efficient. I will gladly recommend them to friends and associates.
Steve
Maintenance Operatoins
Highly Recommend eWorkOrders CMMS Software
We have been using this system for about two years. We own and manage a 1 million SF complex, fully tenant occupied. Our tenants absolutely love the website. It is so easy for them to access, make service requests, receive notification of the request status. Our engineering staff also finds this website very easy and user-friendly. They monitor the website hourly, easy access, once the request is received, they are able to post their comments, post the status of their work, track their time, use of inventory to complete the job. Management is able to complete the billing process very easily as time and material are also tracked and defined at the time the work order is closed, thus avoiding and unnecessary follow-up steps as we had experienced in other websites that we had used in the past. During the course of the 1st year, we needed Jeff Roscher to "tweak" the system to reflect our particular needs. His response was and continues to be amazing. His staff is very competent and very responsive. We at the Penn Mutual Towers greatly recommend the eWorkOrders system. The annual cost to use the website is also very reasonable. I can assure you that you will be very pleased with the eWorkOrders system.

Grace
Assistant Property Manager
Exceeded Expectations!
This product does far more than we will ever use. We have produced almost 10,000 work orders in the past 2 years. It is very user-friendly.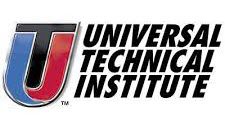 Don
Facility Director
Cost-Effective and Easy-To-Use
eWorkOrders is a great cost-effective, easy-to-use software! With everything in one centralized location and the ability to access data from anywhere, has improved our work environment safety and reduced costs!

Emma
Maintenance Operations